Roblox hits 100 million monthly users; Google testing Play Pass
by Mathew Broughton on 5th Aug 2019 in News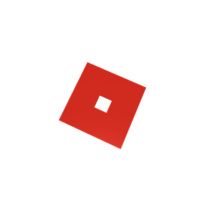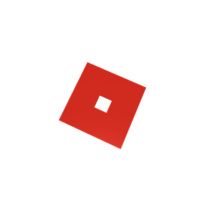 TheGamingEconomy's Daily Digest brings you the trending stories in gaming. In today's edition: Roblox hits 100 million monthly users; Google testing 'Play Pass' - a mobile gaming subscription service; and E3 leaks personal details of over 2000 industry professionals.
Roblox hits 100 million monthly users
Family MMO and game creation system Roblox has reached 100 million monthly active users (MAUs), surpassing Minecraft, which had 91 million MAUs as of March this year. Released in 2005, Roblox has experienced phenomenal growth over the past three years, with a 1000% increase in users since February 2016.
"We started Roblox over a decade ago with a vision to bring people from all over the world together through play," said founder and CEO David Baszucki in a press release. "Roblox began with just 100 players and a handful of creators who inspired one another, unlocking this groundswell of creativity, collaboration, and imagination that continues to grow."
Google testing 'Play Pass' - a mobile gaming subscription service
Google has been testing Play Pass, a monthly subscription service for mobile games for Android devices, which is set to rival Apple Arcade which will be launched this Autumn. Both Play Pass and Apple Arcade are set to be launched without ads, ad trackers, and in-app purchases, raising questions over whether publishers will receive appropriate remuneration. The release date for Google's service has not yet been announced, however it is set to be priced at USD$4.99 (£4.10) per month for US customers.
"Explore a curated catalog spanning puzzle games to premium music apps and everything in between," reads a screenshot obtained by Android Police. "From action hits to puzzles and fitness trackers, with Google Play Pass you unlock access to hundreds of premium apps and games without ads, download fees or in-app purchases."
E3 leaks personal details of over 2000 industry professionals
Private details of 2,025 games industry journalists, video producers, analysts and investors have been accidentally leaked online by the Entertainment Software Association (ESA), which runs the annual E3 conference. The contact list, which included details such as names, home addresses, email addresses, and telephone numbers, was available as a download link on the E3 website. Breaches of GDPR have been heavily penalised recently, with record fines being placed by the UK Information Commissioner's Office (ICO) against British Airways and Marriott.
In a statement, the E3 organisers said: "ESA was made aware of a website vulnerability that led to the contact list of registered journalists attending E3 being made public. Once notified, we immediately took steps to protect that data and shut down the site, which is no longer available. We regret this occurrence and have put measures in place to ensure it will not occur again."