Take Your Game to the Next Level: App Retargeting for Retention in Gaming
by Lindsay Rowntree on 24th Jul 2018 in News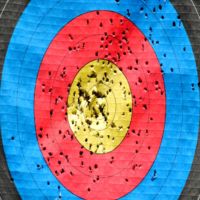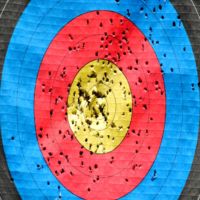 It would be foolish to underestimate the power of app retargeting to engage with your mobile gaming app users. As a consumer, you may think of retargeting as being followed around the web by the image of a pair of scissors you bought three weeks ago, but in mobile gaming, the opportunities to engage with users, based on how they have interacted with your gaming app, are not only smart, but also fruitful. Mobile game developers new to the app retargeting space, who are looking for new avenues to maximise user retention, should practise the following tips. Writing exclusively for TheGamingEconomy, Aoife Leonard, junior global communications manager, Remerge, explains how to make the most of in-app retargeting.
2017 was the year of reengagement, with data from Localytics showing that monthly retention (the percentage of users who return to the app one month, two months, and three months after the app is downloaded) increased by a whopping 20%, on average. Reflecting on these statistics, app marketing specialist, Thomas Rodde mused: "This is a positive sign and shows that brands are focusing more and more on improving retention, rather than just focusing on new customer acquisition. The more that brands invest in their mobile users by creating personalised content and highly targeted messages, the more invested those users will become in the app and in the brand."
You heard the man – "personalised content and highly targeted messages". One way to achieve this is to run an app retargeting campaign, to send your existing users highly targeted ads for your app while they're browsing another app. The idea is that you send personalised, carefully crafted ads to each user, depending on their position within a funnel, rather than just serving up the same stale user acquisition (UA) ad to people who have already installed.
Think about it like this:
You've put lots of effort into getting some excellent matches on Tinder. You start each convo with "Hey, what's up?". You get some good engagement. People start telling you about their nice pet parrot and their favourite places to eat tacos, but you just keep responding with that same message: "Hey what's up? Hey what's up? Hey what's up?"
You're probably going to lose their attention pretty quickly.
Good advertising should be a dialogue, not a one-sided bombardment. There are some key considerations and best practices for your game, when running an app retargeting campaign, including creative strategy, and what a typical, custom setup might look like for a gaming app. In this article, we're going to give you a guide to executing this for your game by running an app retargeting campaign. So strapp in and get ready to apply yourself. Sorry – we promise that we're better at app retargeting than we are at app puns.
Personalised messages based on in-app events
Personalised messages are achieved by targeting users differently based on the in-app events they have completed. Selecting which events you would like to track is the first step in setting up a campaign. In the e-commerce vertical, these in-app events might include: "User has viewed same product several times"; or "User placed product in the shopping cart"; or "User has drooled on phone screen while looking at product" – we're not quite there yet, but we're working on it.
But what events should we focus on in the gaming vertical? Here are a couple of our top suggestions:
User has installed
User has completed a tutorial
User has completed Level X
User has spent X hours playing
User has made their first in-app purchase
Based on these in-app events, you can target each individual user with a different message. So users who have just installed the app will see an ad encouraging them to complete a tutorial, while users who have completed Level X will see an ad that specifically references aspects of that level (eg. setting, character, or prize to be redeemed) and encourages them to continue.
Dynamic personalised ads
Dynamic segmentation means that all of the above is done in real time, without the need for manual lists. This is achieved by leveraging your real-time data stream. When one of the in-app events appears in a user's data stream, they are automatically targeted differently.
You need to be working with an attribution provider, such as Appsflyer or Adjust, for this to be possible. In doing so, you open a world of possibilities in terms of access to granular data.
Messaging
Without dynamic personalised ads, you'll end up serving all of your users the same, ineffective, vague message:
It gets a little repetitive, don't you think?
Segmenting your users enables you to target them with messaging that is relevant to their position with the game. Here are some examples from a hypothetical, mythical-themed game:
Creatives
You need to customise your creatives to the same extent as your verbal messaging. Luckily, there are plenty of opportunities to do this. Let's take our mythical example from earlier, and add some images.
So, does this mean you have to make different creatives for every single one of the eventualities?
No, that bit is dynamic too. With dynamic segmentation, your creatives are composed in real time, based on the user you're targeting at that particular moment. So, if that user always chooses the Ogre avatar and has just completed the 'Castle' level, we'll whip up a creative with the Ogre, the castle, and a message saying "Continue the quest!".
Testing and measuring performance success
So, now that you know how it works, you're probably wondering if it works.
As with all marketing campaigns, the key is to track, measure, and optimise. Run A/B tests to compare the performance of dynamic ads with that of the static ads. Track how retargeted users behave in your app, in comparison to other users (this resource from Adjust will show you which events to track). And remember – you might need to adjust which KPIs you are tracking and how you measure success. App retargeting is a very different ballgame to user acquisition – the focus is not on generating an endless supply of users, but on finding users who will participate in, engage with, and thrive within your app; and so you will need to adjust your success metrics accordingly.