How Gaming Developers Can Tackle the Challenges of User Retention & Reactivation
by Lindsay Rowntree on 12th Jun 2018 in News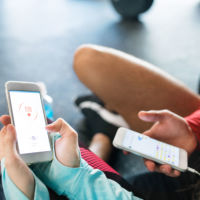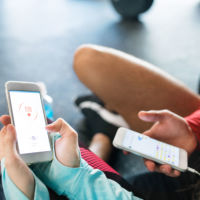 In this piece, Elle Chen, head of strategic partnerships, Simplaex, tells TheGamingEconomy that for gaming app developers, the ultimate goal is not just to have high installs but to build a community of addicted gamers. Think about how expensive it is to invest marketing budgets in user acquisition and then just let users fade away without a sustainable follow-up strategy. App retargeting, the go-to marketing technology for mobile marketers, helps you reactivate existing users as well as keep active users engaged.
At Simplaex, we have a few years of app retargeting experience under our belt, our app retargeting arm 'Simplaex Engage' has helped many mobile game developers create successful retention strategies through app retargeting.
Across all industries, the average mobile app retention rate is 22% after 90 days, that is 78% of all app users churn within 90 days, according to Kristin Cronin on Marketing Land. The ultra-competitive world of mobile gaming is no different.
Strategically, a good starting point is to gain an understanding of the users who currently enjoy playing your game, or did so in the past. AI applied to app retargeting utilises this data to retarget the right users and redirect them back into active and, hopefully, paying customers. Throughout this piece, we touch on ways to overcome user retention challenges for gaming app developers and how AI can help increase developers economy of scale.
Put yourself in their shoes
There are numerous retargeting strategies you can adopt. Try placing yourself in the position of your users. What would you find relatable or interesting and what would persuade you enough to return to the app? For game developers, your retargeting campaign might focus on users who haven't played your game in the past seven days, for example. You could rekindle their interest by offering them free coins and bonuses enticing them to travel further down the user funnel and make in-app purchases.
A tip for capturing the initial attention of your users is having good, striking creatives. No matter how attractive the offer you are giving is, if the creatives aren't eye-catching it won't work. Consider A/B testing personalised creatives within your campaign and once you manage to grasp what works and what doesn't, you can adapt the strategy accordingly. MediaPost recently wrote that, personalised ads are proven to engage 3x more users than standard ads. The development of playable ads brings another level personalisation to app retargeting. It's a good way to spice up your campaign and make your users feel a sense of importance and, ultimately, enjoy the taste test you are giving them. When executed well, creative ads in any format can be the difference between a thriving campaign or a dying campaign.
Remember not to overcomplicate things with unnecessary bells and whistles. Keep the focus on your core functionality, and make sure every feature is intuitive to use and easy to understand. The less mental effort users have to spend on your app, the more often they'll use it and enjoy it!
Embrace AI
Running a successful app retargeting campaign relies on your ability to optimise throughout the entirety of the campaign. Artificial intelligence plays a huge role in the effectiveness of app retargeting. Marketers benefit from the advantages of deep linking, predictive bidding, and dynamic segmentation, all thanks to AI.
Behavioural data is the lifeblood of personalised marketing. Every time a user interacts with your app, you collect valuable insights. Once you understand these insights, you can segment your users into various groups and subgroups. You can decide what user segment you decide to retarget, it might be the users who haven't opened your app for a few days. Or maybe you're interested in engaging users who open your app regularly, but rarely make a purchase. By harnessing the power of your behavioural data, you can create an almost limitless combination of target audiences, each of which can be engaged with a unique, personalised message.

Here's a real-life example. Simplaex Engage recently teamed up with the developer of a popular mobile fighting game. Our goal was to boost the company's advertising revenue and increase in-app purchases by re-engaging previous users in North America. We targeted our campaign at players who hadn't used the app for seven days or more. Thanks to the massive cognitive power of our AI-powered platform, the developer was able to follow their users' digital footprints and create dynamic audience segments.
We started running a mix of standard and personalised banner ads. According to our A/B tests, players who saw the personalised ad spent 2.2x more in the app than players who saw the standard banner. The personalised ad delivered a healthy ROAS of 540% – nearly double the 243% of the standard ad.
To recap, it is possible to overcome stagnation issues with retention when you focus your marketing efforts in the right direction. Often people who are new to app retargeting will jump to conclusions too quickly, say after a day or two of running a campaign. The true impact of the campaign must be analysed over some time, you shouldn't expect to see results after only 48 hours.
Come up with captivating creatives, clear and easy-to-use in-app features, keep evolving your app to sustain interest and, finally, embrace a retargeting strategy that incorporates the powers of AI to the fullest.