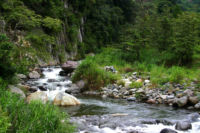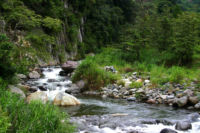 App streaming versus HTML5. What's the difference when it comes to effective mobile advertising? Well, the differences are plenty but to find out the benefits and the reason both formats exist, ExchangeWire speaks with Wally Nguyen (pictured below), CEO, mNectar.
Playable ads are certainly not a new concept – mNectar itself has been established for over three and a half years. However, many don't realise that the playable ads they are viewing (or, ideally, playing) are built in two very different ways. The intention of a playable ad is clear – an opportunity for a brand (generally a gaming company) to engage with users beyond just telling them how great a game is – they get to experience it for themselves and if they're hooked, download the full version from the app marketplace. The development of the playable ad was borne out of challenges with user app discovery. All apps require a download, but according to a study carried out by Kantar and ITR, 26% of apps are uninstalled within the first hour, rising to 38% within 24 hours and 64% within 30 days.
App streaming involves taking the actual game – the same game file already found in the app marketplaces – hosting it on owned servers and streaming it to a user, who can play the ad before downloading it. HTML5 requires the ads to be built from scratch; they are not taken from the actual app file.
mNectar operate across both streamed ads and HTML5 ads but Nguyen maintains that app streaming is the future because of its scalability: "It can take anywhere between five days and two weeks for most companies to build an HTML5 app ad. To give an idea of this scale, there are two million apps and they are all HTML5-able. Using simple maths, the ads would take 20,000 years to build. With app streaming it would take one and a half years and no people."
Besides time, resource and scalability, what other benefits does app streaming offer? Nguyen believes that the support of haptic feedback and geo-location (not able to be built into HTML5) could offer very rich opportunities for advertisers. Nguyen gave the example of a hotel app, where geo-location could not only target users in their exact location, but pull in real time information about nearby hotels and pricing: "From there, we can then track every single event. Have you touched five times? Eight times? Did you give up?"
According to Nguyen, the numbers speak for themselves. mNectar's playable ads achieve a conversion rate seven times higher than video ads: "There is an element of trust. Even if it's a bad game, they know it's bad, as they've had a chance to trial that actual game. But always ask for opt-in – don't force plays". When talking of trust, Nguyen refers to the differences between the quality of the app streaming ads and the HTML5 'mini games'. "HTML5 is great for brands, but it's a slippery slope. The mini game was nothing like what I downloaded. I believe product marketing should be led by the product itself".
Despite the obvious benefits of app streaming, Nguyen is quick to point out that HTML5 has its place in the in-app market and there are companies out there, such as TreSensa, who are pioneers in HTML5.
HTML5 and app streaming also seem to cater to different corners of the market. HTML5 is a bigger focus for brands, with app streaming being more popular amongst publishers. Why is that? Nguyen maintains that it's down to differing KPIs. Brands look to engage with their consumers differently from publishers. A brand may want to showcase a core feature of its app to users and HTML5 lends itself perfectly to recreating that core feature and showing it off. Brands want eyeballs. Publishers are looking for downloads and playables help to fulfil that goal, by getting the users to fall in love with the content before they download it.
mNectar themselves operate across both HTML5 and app streaming, so that they can use HTML5 ads as a back up, when there is no network availability. Pre-caching ads to load on devices that are out of network reach is common and ensures that ads are always available, even when the user isn't connected; something that isn't possible with app streaming, for obvious reasons.
Pre-caching and ad loading force the topic of data usage – a contentious issue with mobile users, who cite data usage as a core reason for mobile ad blocker installation. How does app streaming stack up in this domain? Pretty well, according to Nguyen: "Average app streaming takes about 100kb, so it's very small and approximately half the size of a video ad. Video ads are high definition, with lots of action. HTML5 takes up more data, as the entire file must be downloaded to your device for you to play an ad – app streaming doesn't have to be downloaded to your device."
App streaming seems to address many of the challenges that advertisers and publishers in particular face with in-app ads at the moment, so you would expect it to be a competitive B2B market. Not so, but according to Nguyen, that could be starting to change: "Feature for feature, there is no direct competition. In November, Google [AdMob] announced its own playable product, which is very similar". Nguyen insists that he would like to see more competition in the market: "We like that Google are challenging us, but we want to experience more competition 'on the ground'".
Nguyen remains steadfast in his belief that app streaming is the future of in-app advertising, citing their successful series A funding round: "When VCs invest in companies, they invest in true scale. It's a clear signal that when an app streaming platform receives investment, it validates what will disrupt mobile".This content was originally published in ExchangeWire.com.