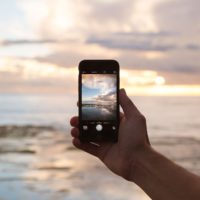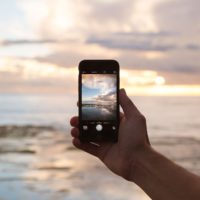 In the third of TheGamingEconomy's 2021 Predictions series, we speak to professionals from across the mobile gaming sector which continued its remarkable growth through 2020 in terms of both user engagement and investment, amid stay-at-home restrictions and greater consumption of long-form content, which could have ostensibly harmed the segment.
Social gameplay and brand association key
The mobile landscape is super dynamic and there are constant changes, and if you're not able to adapt to those changes, honestly I don't think you can survive in mobile gaming. Changes that Apple are making with regards to privacy and IDFA are changes that we at Zynga can adapt to, given most of our players recommend our games to other players and our titles are associated with social gameplay and major brands. We believe that with the change in the advertising market, we can continue to stand out, through utilizing great gameplay, fantastic software, and big brands.
Our mission statement as a company, since its founding, has been to connect the world through games. In this COVID environment, that mission becomes more critical than ever. In one of our games, chat volume went up 3x, so people are clearly looking for those channels and opportunities to connect with one another, and we think gaming is the perfect platform to do so. That idea of connection, social activity, cooperation, competition, all taking place on a software platform that you can fit in your pocket is just incredible. From a company perspective, those that have really strong networks of players that are interacting with different forms of software across a diversified portfolio of games are at a strong advantage.
Bernard Kim, President of Publishing, Zynga
Engagement the focus for 2021
Throughout 2020 gaming audiences have expanded and diversified, and time spent playing games has increased. As a result, I expect to see brands take an increased interest in finding creative ways to engage with this new audience in 2021, especially casual gamers via mobile platforms.
This interest from both gamers and brands will push developers to evolve their games and keep engagement high. So I think the focus for 2021 will be on keeping the audience engaged through increasingly creative visuals, new levels, events within games, premium options and rewards. And as the technology that drives mobile games continues to improve, we'll see more opportunities and formats arrive for brands to evolve their advertising strategies.
Fernando Faria, CMO, Bidstack
Unobtrusive in-game advertising to flourish
In-game brand advertising will be one of the standout winners in 2021, and Adverty have already responded to the boom in online gaming during the pandemic. We predict the global gaming market will soon surpass the current figure of 3 billion gamers and this presents exciting opportunities for brands. Adverty recently launched our In-Menu ad format to complement our In-Play brand takeover opportunities on billboards and other virtual outdoor sites, already available within gameplay. Expect formats like this to become more popular in the near future as they enable contextually-relevant IAB display banner ads on menu screens in between game play. This has huge significance for 2021, as in-menu ads are unobtrusive and rather than interrupting gameplay, they invite gamers to interact.
From January onwards, more and more marketers will be making a necessary shift towards seamless and non-interruptive in-game advertising that sits alongside the immersive experience of virtual worlds. Whilst in-game advertising is unchartered territory for the vast majority of brands, we predict the combination of differing in-game formats – such as in-play and in-menu – will garner advertisers the greatest success in 2021. We look forward to brands leveraging the new inventory in the new year, enabling advertisers to grow awareness, unlock previously unreachable audiences, and boost conversions – all within a brand-safe and immersive context.
Niklas Bakos, CEO, Adverty
Subscription services to grow
At Unleash'd we see two looming challenges ahead in 2021; Apple's forthcoming change to IDFA tracking, and the more general hit to people's disposable incomes as national economies deal with the effects of Covid-19. We predict that the combination of these two will put huge pressure on existing monetisation models, prompting publishers to look towards subscriptions as an engagement-led alternative.
Although we can't know the exact impact of limiting IDFA tracking, we can assume it'll severely hamper ad revenue attribution and optimisation, affecting monetisation models that rely heavily on paid user acquisition. With the vast majority of mobile games now reliant on IAP for revenues, there will need to be new ways to reach new users and keep existing ones engaged.
Then there is the post-Covid economy. With millions of people facing lower incomes as a result of Covid, it's likely there will be fewer 'whales' to carry the profitability of this model. That means more pressure to convert non-paying players and to lower current acquisition costs which can be eye-wateringly high.
Subscription services have been shown to increase retention, engagement and LTV by shifting the focus from acquisition back towards loyalty and turning customers into fans. It's the preferred model for how we consume everything from coffee pods to streaming music, yet it's not an approach that has gained much traction in mobile games.
Apple and Epic Games are two great examples of effective subscription models (Apple has their Arcade subscription service and Fortnite just introduced an USD$11.99 monthly subscription tier) which show building a long-lasting relationship with players is more important than providing instant gratification. That's exactly the approach publishers will need to adopt if 2021 is as disruptive to the mobile games industry as we think it will be.
Teis Mikkelsen, Founder, Unleash'd