2019-2020 the Fastest Year for UK Industry Growth; Esports Guild Signs Major Sponsorship
by Grace Dillon on 20th Oct 2020 in News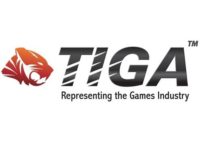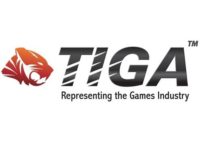 TheGamingEconomy's Daily Digest brings you the prevalent business stories in gaming. In today's news: TIGA reports that 2019-2020 has seen the fastest growth for the UK games industry; Esports Guild signs its first major sponsorship since its IPO; and PopReach wins investment from eWTP's New Insight Incentive Company.
UK games industry growth at fastest ever, finds TIGA
Research from TIGA, the trade association that represents the video games industry, has found that the year 2019-2020 has seen the fastest growth for the UK games industry since records began. The latest trade network's latest report recorded total revenues generated by the sector totalled £907m in direct and indirect tax revenues, up from £747m in 2018-2019. Studios also saw increased investment, with funding rising to £993m from £181m the previous year.
The report also indicated that the industry saw a 12.2% annualised growth rate in the number of creatives staff, alongside an overall increase in workforce numbers. Employment that's indirectly supported by games development studios also increased, with the number of jobs wising from 26,241 to 30,781.
CEO of TIGA, Dr Richard Wilson OBE, pointed to the introduction of the Video Games Tax Relief as integral to the industry's success, and called for more financial support in the form of a Video Games Investment Fund, as well as via a stronger UK Games Fund. Wilson maintains that the sector will need funding to stay afloat, emphasising gaming's contribution to the UK economy. "There is strong consumer demand for mobile, PC and console games, which in turn is helping to drive growth in the UK video games sector," he said.
Guild Esports wins £3.6m sponsorship deal with European fintech
UK-based esports company Guild Esports has announced that it has agreed a 3-year sponsorship deal with a Europe-based fintech company. The deal is Guild's first significant sponsorship signing since it made its initial public offering (IPO) on the London Stock Exchange earlier this month.
The name of the sponsor will remain under-wraps until a "global event" scheduled for the 22nd November, but other details of the agreement have been published. Under the terms of the contract, Guild will receive an annual fee of £1.1m in the first year, £1.2m in the second, and £1.3m in the third year from its anonymous sponsor.
The deal gives the sponsor the ability to promote its brand and logo via placement on digital overlays on live streams and team kits, as well as through other marketing efforts. Guild currently has teams who are competing in the Rocket League and FIFA titles.
"We are delighted to announce our first major sponsorship deal which will generate significant revenues for the Company. The rapidly growing mass popularity of esports is attracting considerable interest from advertisers and consumer brands, which has generated a strong pipeline of potential business for Guild." Says Carleton Curtis, executive chairman of Guild Esports.
PopReach gets eWTP backing
Mobile games publisher PopReach has announced that it has reached a strategic investment agreement with eWTP Tech Innovation Fund-subsidiary, New Insight Incentive Company. Subject to the approval and policies of the TSX Venture Exchange, where the company is listed, the deal will see New Insight invest USD $5m (£3.9m) in PopReach by subscribing doe up to 6.94 million common shares in the company.
In a press release announcing the deal, the Toronto-based publisher revealed that it plans to use the investment to fund further acquisitions, as well as for other general corporate matters. PopReach has already acquired 12 game franchises, including Kitchen Scramble, War of Nations, and Kingdoms of Camelot. The company operates largely in North America, and reports attracting over 1.2 million unique players each month.
"The team at eWTP are preeminent investors in the games industry and we are delighted to have them as shareholders of PopReach," said PopReach co-founder and CEO Jon Walsh. "In addition to providing us with additional capital to execute against our pipeline of acquisition opportunities, we are thrilled be able to leverage eWTP's strategic insights, connections, and expert advice as PopReach's Special Advisor to Asia."