Huya and DouYu to Merge; Take-Two Interactive Acquires Ruffian Games
by Mathew Broughton on 13th Oct 2020 in News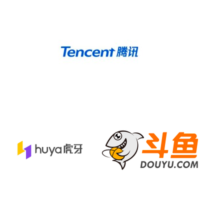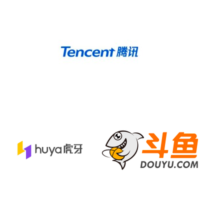 TheGamingEconomy's Daily Digest brings you the prevalent business stories in gaming. In today's news: Huya and DouYu to merge; Take-Two Interactive acquires Ruffian Games; and misleading Playrix adverts banned in the UK.
Huya and DouYu to merge
Chinese video game streaming firms Huya Inc. and DouYu International Holdings Ltd. have announced that they are set to merge in a stock-for-stock transaction, creating a combined entity valued at approximately USD$11bn (£8.4bn). Tencent Holdings Ltd., which currently owns stakes of 50.1% and 38% in Huya and DouYu respectively, will hold a controlling share over the merged company should the merger go ahead, with a voting share proportion of 67.5%. Prior to the prospective completion of the merger, expected to close in the first half of 2021, Tencent will assign the value of its first-party streaming service Penguin e-Sports to DouYu for a total share consideration of USD$500m (£383m). Upon closing of the merger, Huya will pay a cash dividend to its shareholders of USD$200m (£153m), while DouYu will similarly pay its shareholders an aggregate of USD$60m (£46m).
As previously covered in TheGamingEconomy, the merger has been forecast since Tencent replaced directors at both DouYu and Huya in March, prior to exercising an option to increase its voting stake in Huya from 39.4% to 50.1% the following month. The merger bears a strong resemblance to Tencent's previous consolidation of the Chinese music streaming market, whereby it merged QQ Music, Kugou, and Kuwo, in 2016 to create the Tencent Music Entertainment Group (TME), which now holds an approximate market share of 76%.
At close of trading, Huya Inc. (NYSE: HUYA) was down 11.17% at USD$22.91 (£17.56) per share, while DouYu International Holdings Ltd. (NASDAQ: DOYU) finished up 12% at USD$15.68 (£12.02). If the merger is completed as expected, DouYu will become a privately-held subsidiary of Huya and will therefore be de-listed.
Take-Two Interactive acquires Ruffian Games
Take-Two Interactive Software Inc. has acquired Crackdown 2 developer Ruffian Games for an undisclosed sum, in the process rebranding the studio as Rockstar Dundee. The developer is best-known for its Crackdown 2 title, alongside its work on the Halo: The Master Chief Collection compilation. Ruffian Games was founded in 2009 by veterans from several studios including Climax, DMA Design, and RealTime Worlds, with experience on titles including Rockstar's Grand Theft Auto series. According to documents filed under Companies House, the acquisition was completed on 1st October, with the rebranding to Rockstar Dundee taking place five days subsequently. Filings have also revealed that Ruffian co-Founders William (Billy) Thomson and Gary Liddon are no longer directors of the subsidiarised studio.
As detailed in previously published job listings, Ruffian Games has been working with Rockstar for over a year on a series of undisclosed multiplayer action titles for current- and next-generation console devices as well as PC. Rockstar Dundee becomes the tenth international Rockstar subsidiary and the fifth operating within the United Kingdom.
Misleading Playrix adverts banned in the UK
A series of advertisements broadcast by mobile developer-publisher Playrix have been banned by the UK Advertising Standards Authority (ASA) for misleading customers over the expected gameplay within its free-to-play Homescapes and Gardenscapes titles. Despite the overriding majority of gameplay within these two titles consisting of either match-three or storyline, these adverts heavily focused on a series of mechanics available in minigames within Homescapes and Gardenscapes, which were only playable every 20 levels. According to a Playrix statement, less than 50% (45%) of players reached level 20 within the games, hence the majority of players would not have played the minigames as they were advertised.
The statement released by the ASA reads, "We acknowledged that the ads included text which stated 'Not all images represent actual gameplay', and we therefore considered consumers would understand that the exact gameplay featured may not necessarily be available. We nevertheless considered consumers would expect the Homescapes and Gardenscapes games would consist of a similar problem solving style. However, we understood that the Homescapes and Gardenscapes games in large part consisted of gameplay which involved a storyline about the renovation of a cartoon house or garden and 'match-three' style puzzle games. We understood users would play a significant amount of content which was of a different style in order to access the gameplay featured in the ads. We considered that the time limits placed on Facebook ads were of a sufficient length that the advertiser was able to feature content that was reflective of the overall games. Because the ads were not representative of the games they were purported to feature, we concluded that they were misleading."