Tim Sweeney Accuses Apple & Google of Monopolisation; Rabbit & Bear Studios Founded
by Mathew Broughton on 27th Jul 2020 in News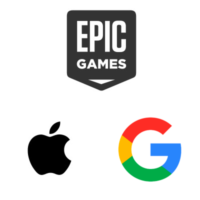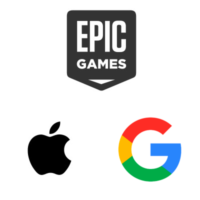 TheGamingEconomy's Daily Digest brings you the prevalent business stories in gaming. In today's news: Tim Sweeney accuses Apple and Google of monopolisation; Rabbit & Bear Studios formed; and Jeff Karp leaves Big Fish Games for EA.
Tim Sweeney accuses Apple and Google of monopolisation
Epic Games CEO Tim Sweeney has accused Apple and Google of monopolistic and anti-competitive practices on their respective mobile stores, in an interview published on CNBC. Sweeney's arguments centre around the tech giants' policies forbidding competing stores running on iOS and Android, alongside the 30% cut both companies take from in-app purchases.
While Sweeney has won support from several developers for taking a lower sales fee of 12%, and highlighting the alleged actions by Apple and Google, he has also garnered criticism for aggressively stocking the Epic Games Store with exclusive titles, denying PC gamers the opportunity to purchase them from alternative platforms.
Sweeney stated during the interview. "Apple has locked down and crippled the ecosystem by inventing an absolute monopoly on the distribution of software, on the monetisation of software. They are preventing an entire category of businesses and applications from being engulfed in their ecosystem by virtue of excluding competitors from each aspect of their business that they're protecting[...] If every developer could accept their own payments and avoid the 30% tax by Apple and Google we could pass the savings along to all our consumers and players would get a better deal on items. And you'd have economic competition."
Rabbit & Bear Studios formed
A group of developers from Konami who worked on popular JRPG title Suikoden have announced the launch of Rabbit & Bear Studios, which will today (27th July 2020) launch a crowdfunding campaign through Kickstarter for a successor game dubbed Eiyuden Chronicle. The nascent studio will operate out of Tokyo, and its debut will be produced as "an ode to the classic JRPG genre from the PlayStation era."
In a statement, Eiyuden Chronicle project lead Yoshitaka Murayama commented, "We chose Kickstarter in order to make an interesting game with the players in mind, hold the rights to the planning, world, and story of the game, all while keeping the fun of the project."
Jeff Karp leaves Big Fish Games for EA
Jeff Karp has departed from his current role as President and MD of Big Fish Games to join Electronic Arts (EA) as its Senior Vice President and Group General Manager of Mobile. Karp replaces Samantha Ryan as EA's mobile lead, with Ryan remaining with the company and retaining her leadership of the Maxis, BioWare, and Motive Montreal studios. The move marks Karp's return to EA, having served as EA Play lead prior to senior roles at Zynga (CMO and CRO) and Sports Illustrated Play (CEO).
Alongside Karp's appointment, EA has also confirmed that it will be consolidating its mobile output under a single leadership division, rather than strategy and development management being handled solely by its dedicated mobile studios. These include Capital, Contingency, EA Sports Mobile Fuel, Industrial Toys, Pogo, PopCap, and Slingshot.