New Licensing Opportunities for Publishers in Cloud Gaming: Part I
by Mathew Broughton on 13th Jul 2020 in News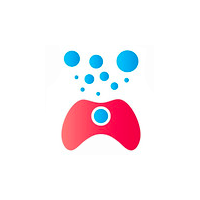 In the first of this two-part series written exclusively for TheGamingEconomy, Nabil Laredj, Director of Business Development & Licensing at Blacknut, discusses how cloud gaming services are generating new licensing opportunities for publishers, and what costs need to be considered when considering listing titles.
As we get closer towards the next generation of games consoles, which will dominate publishers attention for the next few years, it's easy to ignore the fragmentation that is happening to how and where we play games. Games like Fortnite have shown how monetisation can be done differently, and several new cloud gaming services are offering a different consumption and financial model.
For publishers, this means that conventional approaches to licensing are also changing. The shift away from physical media has been happening for a while – according to the Entertainment Retailers Association, in the UK entertainment sales are already 80% digital. Much of the hype around streaming and cloud gaming has focused on the platform holders, but the conversation about the impact on game publishers and the disruption to conventional licensing and distribution models is perhaps under-baked.
Different cloud gaming models mean different licensing terms
As the industry is in an experimentation phase we are seeing different approaches which, whilst all called cloud gaming, have different approaches to revenues and licensing.
The 'console in the cloud' approach is being led by Google's Stadia. For the full experience, gamers need to pay a monthly subscription, as well as additionally purchasing any of the games they wish to play. Whilst the list of available games is growing over time, many of the games featured on Stadia are new or close to new releases, meaning they are expensive for players to purchase (and also for Google to license) – making Stadia a service clearly aimed at dedicated gamers rather than casual players or families.
Then there is the Netflix-of-games approach, where a curated catalogue of games can be accessed for a monthly fee on an all-you-can-eat basis, with the emphasis on ease of use and a wide choice of content. With this approach it is not an extension of an existing ecosystem, so it's far more suited to more casual gamers or families – it is as close to a Netflix or Disney+ experience you can get with video games. This is the model we have at Blacknut, which has some specific advantages for games publishers looking to license their IP – as we will explore.
Nvidia's approach is different, in that the GeForce NOW is literally a virtual PC in the cloud, constrained to accessing PC games you already own. As with Stadia, gamers need to purchase the game outright, and then can play it via Nvidia GPUs in the cloud, with the game then streamed to a compatible device. Like Stadia there is a monthly subscription fee for access plus some bundled 'free' games.
There are also services which are more about access to specific back-catalogues of first- and third-party titles – PlayStation Now and Xbox Game Pass are the most popular of these. These still rely on a console for primary access, so they are not cloud gaming services in the purest sense; as a consumer, you are locked into an existing ecosystem.
It's worth taking the time to list these different approaches, as the licensing model for each will be different, and publishers are rightly wary about protecting their value on services which are largely unproven.
A good example is Nvidia, which seemingly assumed that its existing licensing agreements with publishers also covered its GeForce NOW service. After several high-profile publishers, including Activision and Bethesda, removed their games, Nvidia has now changed its approach so that publishers now 'opt in' to the cloud service, rather than have their games automatically added. Publishers felt that Nvidia was using their IP to promote a new service, and rightly felt that existing licensing terms did not cover a cloud gaming service. This misunderstanding shows how existing approaches do need to be re-thought for new technologies.
Publishers need to consider upfront costs versus long-term revenues
As well as ensuring there is an appropriate licensing model in place specifically for cloud-based distribution, publishers need to know the cost of getting their games onto a new platform, specifically any porting and integration costs. Some cloud platforms which offer a virtual PC approach don't require any porting, but others do. For example, Bungie spent six months making sure Destiny 2 worked on Google Stadia.
This means that, for cloud and streaming services to be scalable with affordable licensing terms, there needs to be a minimal effort on the part of the publishers to get their games onto the service in the first place. "What is the cost of porting my game?" is often the first question a publisher will ask.
The second question I get is "What is the revenue model?" For the publishers we work with, this will typically be a straightforward revenue share, tied to the number of game sessions over time. Better known IP will drive more sessions, and also act as a magnet for more users to sign up. This means it's in the platform's interest to offer attractive terms (within reason). More users means more game sessions, and therefore higher revenues. It's a win-win between publisher and platform.
For companies like Google and Nvidia who have deeper pockets, issues like ease of integration are less important because they see triple-A games as a key acquisition tool. They can offer considerable upfront fees to publishers to secure an exclusive title, or at least position their service as a direct competitor with Sony or Microsoft by offering the same games as they launch. Publishers might be attracted by a large upfront fee, but incremental revenues are unlikely to be a major part of any deal.
That works for the big publishers who don't need to rely on one particular platform as their route to market, and who need to recoup massive development costs quickly; that's why we've seen games like Destiny 2 from now-independent Bungie, or Ubisoft taking its Assassins Creed games to Stadia and GeForce NOW alongside Playstation and Xbox versions.
TagsCloud gaming