ESRB Introduces Loot Box Labelling; Kumu Raises USD$5m
by Mathew Broughton on 14th Apr 2020 in News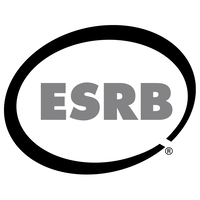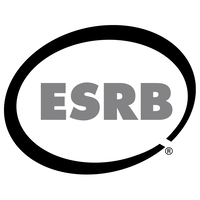 TheGamingEconomy's Daily Digest brings you the prevalent business stories in gaming. In today's news: ESRB introduces loot box labelling; Kumu raises USD$5m (£4m); and Mighty Jaxx raises SGD$4.5m (£2.5m).
ESRB introduces loot box labelling
The Entertainment Software Rating Board (ESRB) has introduced a new interactive labelling element to its rating system, designed to indicate when a game incorporates randomised elements to in-game purchases. While the new designation, which will assign the "In-Game Purchases (Includes Random Items)" label to the appropriate titles, is primarily aimed at highlighting loot boxes within gameplay, it will also cover other randomised mechanics, including card packs and prize wheels.
The new label will run alongside the existing In-Game Purchases label, which was introduced in 2018 following parental concerns over the ability for children to spend real-world currency in video games. According to the ESRB, the latest change was made following requests from players for more clarification on randomised prize drops, rather than stemming from parental requests.
A statement on the ESRB website reads, "By including more specificity about the randomised nature of the in-game purchases, consumers can make more informed decisions when purchasing or downloading a game, instead of finding out after the fact[...] As always, we will continue to monitor how video games evolve and innovate to ensure that we provide parents and other consumers with the information they need to make informed decisions about which games and apps are appropriate for their family."
Kumu raises USD$5m (£4m)
Filipino live streaming service Kumu has raised approximately USD$5m (£4m) in a Series A funding round led by Openspace Ventures, with supporting contributions from Kickstart Ventures; ABS-CBN; Gobi-Core Philippine Fund; Summit Media; and Foxmont Capital Partners. The investment will be used to expand the platform's current offerings outside of live streaming and gaming, with the planned inclusion of online payment and e-commerce functionality.
Speaking to Deal Street Asia on the successful funding, Kumu co-founder Rexy Josh Dorado commented, "When I see what Gojek has done in Indonesia, what VNG has done in Vietnam, and more recently what Ookbee recently did in Thailand, in all three cases we're talking about vastly differently apps, but they have each custom-tailored a tech solution prioritising the voices of the young generation of people in that country. We want to be something similar for the Philippines."
Mighty Jaxx raises SGD$4.5m (£2.5m)
Singapore-based collectibles manufacturer Mighty Jaxx has raised SGD$4.5m (£2.5m) in seed funding from KB Financial Group, with support from the GC VR Gaming Tracker Fund (Greycroft Partners) and returning investor SG Innovate, which previously participated in a USD$1.6m (£1.3m) round in July last year, used to develop its MightyVerse platform. This technology is used to authenticate its physical collectables, alongside digital assets unlocked through gameplay on the Mighty Jaxx app.
The latest tranche of funding will be used to develop and manufacture new products under the terms of licensing agreements recently penned with Hasbro and Nickelodeon, as well as developing a social network for its platform. The startup aims to shift five million collectibles this year, despite the ongoing Covid-19 outbreak. Mighty Jaxx founder and CEO Jackson Aw informed TechCrunch that the pandemic initially affected production of its physical collectibles, but partnerships fostered in multiple countries and with alternative logistics partners have helped return its output to "a level for optimum efficiency."