Clash of Clans is Top-Grossing Mobile Game of the Decade; Brawl Stars Reaches Revenue of USD$422m
by Mathew Broughton on 17th Dec 2019 in News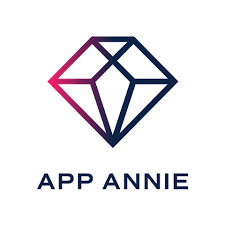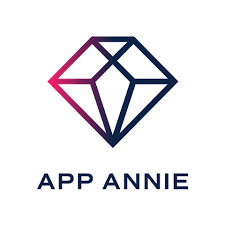 TheGamingEconomy Daily Digest brings you the trending business stories in gaming. In today's edition: Clash of Clans is top-grossing mobile game of the decade; Brawl Stars reaches revenue of USD$420m (£314m); and Keywords Studios acquires Ichi, Kantan, and Syllabes.
Clash of Clans is top-grossing mobile game of the decade
Clash of Clans is the top grossing mobile game of the decade, according to charts compiled by App Annie. While revenue estimates were not disclosed in the findings, in March this year the Supercell-developed title passed total earnings of USD$6.4bn (£4.8bn) since its release in August 2012. Clash of Clans remains on the top ten list for 2019 alone, topped by Fate/Grand Order, indicating the total player spending on the title has increased considerably since then.
In terms of downloads, the most-installed game of 2010-2019 was Subway Surfers, co-developed by Kiloo and SYBO Games. The title, launched in May 2012, passed a total of 2.5 billion downloads in May this year, and was the first title in history to surpass the one billion downloads on Google Play.
Brawl Stars reaches revenue of USD$422m (£316m)
In further positive news for Supercell, its mobile multiplayer shooter Brawl Stars is predicted to gross USD$422m (£316m) in revenue during its first year of launch, according to data from Sensor Tower's Store Intelligence platform. Notably, since launching globally on December 12th 2018, the title has generated the majority of its revenue (USD$242m/£181m, 57%) through Google Play, whereas the App Store typically enjoys greater revenue share for titles of a similar nature. Globally, Brawl Stars has accumulated 141 million unique downloads.
Moreover, though on a global level Brawl Stars was outperformed on 2019 player spending by Supercell stablemates Clash of Clans and Clash Royale, it surpassed its fellow titles in Asia, taking USD$143m (£107m) in the region. This equates to roughly 38% of the developer's earnings in the region, which is impressive considering the title is not yet available in China. South Korea stands out as the most lucrative nation for the title, with USD$94m (£70m), or 22% of total spending, having been generated in the country.
Keywords Studios acquires Ichi, Kantan, and Syllabes
Dublin-based technical and creative developments support provider Keywords Studios has announced the acquisitions of Ichi, Kantan, and Syllabes for a combined maximum total of €11.2m (£9.34m). Kantan, a machine translation solutions provider was acquired for a maximum consideration of €7m (£5.8m), of which €3.5m plus a performance-based maximum sum of €2.9m (£2.4m) will be paid in cash, with the remainder paid for with an issuance of 38,699 in Keywords shares. London-based creative marketing service provider Ichi was purchased for £3.2m, comprising of £2.24m in cash and 70,247 ordinary Keywords shares. Finally, Montreal-based audio recording service Syllabes was purchased for a maximum cash value of CAD$475,000 (£270,400) paid to founder Nicolas Charbonneaux, of which CAD$150,000 (£85,400) will be a deferred performance-based consideration.
Having disclosed in March that the firm had amassed an acquisition warchest of around €100m (£87m), Keywords has been unsurprisingly prolific in company purchases. To date in 2019, Keywords has acquired Sunny Side Up (January), GetSocial (February), Wizcorp (April), Descriptive Video Works (June), TV+SYNCHRON Berlin GmbH (September), plus the three firms outlined above in December, for a total outlay of over £18.06m.
"We are delighted to have made three high calibre acquisitions. We have already been working with Kantan, which we previously selected as a commercial partner to underpin our machine translation initiatives in games, as its solutions are uniquely adaptable to the challenges of applying machine translation to video games. Ichi's high value-add branding strategy and marketing expertise are key to determining the success of a game or product, so they will be a valuable addition to the Group's range of marketing services. Having collaborated with Syllabes on a wide range of projects over many years, we are pleased to be able to bring them in to the Group, enabling us to provide the full range of our services out of our Montreal hub."