Rambler Media Group to Sue Twitch for £2.145bn; Global Gaming App Revenue hits £31.1bn
by Mathew Broughton on 16th Dec 2019 in News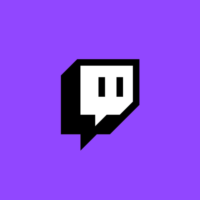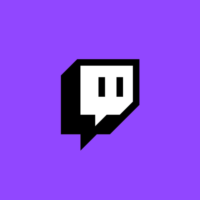 TheGamingEconomy Daily Digest brings you the trending business stories in gaming. In today's edition: Rambler Media Group to sue Twitch for RUB₽180bn (£2.145bn); global gaming app revenue hits USD$41.5bn (£31.1bn); and Animoca Brands to acquire nWay for USD$7.69m (£5.76m).
Rambler Media Group to sue Twitch for RUB₽180bn (£2.145bn)
Rambler Media Group is to sue Twitch for maximum damages of RUB₽180bn (£2.145bn) over an alleged series of 36,000 breaches of exclusive broadcasting rights for English Premier League football matches in Russia. The incidents in question took place between August and November, with Rambler Media Group satisfied that tools to combat pirate broadcasts since then have alleviated ongoing concerns. The outcome of the case is likely to be closely watched by other broadcasters, with copycat lawsuits likely in other countries should the outcome prove successful for Rambler Media Group.
"Our suit against Twitch is to defend our exclusive rights to broadcast English Premier League matches and we will continue to actively combat pirate broadcasts. We're currently holding talks with Twitch to sign a settlement agreement." said Mikhail Gershkovich, head of Rambler Group's sports project, in a statement.
The case will be heard in the Moscow district court on 20th December, and marks a blow for the Amazon streaming platform, which has experienced a slowdown of growth, as well as an exodus of popular streamers such as Ninja to rival Mixer. Figures released by StreamMetrics indicate that 15% of US-based Mixer viewers for Shroud, the second popular streamer to move to the platform, followed him from Twitch, equating to approximately 127,000 new unique visitors for the Microsoft service.
Global gaming app revenue hits USD$41.5bn (£31.1bn)
Global gaming app revenue has increased by 4.27% year-on-year to reach USD$41.5bn (£31.1bn), according to the 2019 Mobile App Trends report published by Liftoff. While revenue and downloads (up 3.3%) have increased for mobile games, the number of such apps available on stores has decreased dramatically, down 47% since 2018, suggesting that commanding audience attention is becoming increasingly challenging.
While programmatic advertising in mobile display is thought to be plateauing at USD$54.74bn (£41.03bn) by 2021, growth for in-app programmatic is expected to be significant. Independent media partners are cited as being likely beneficiaries of this growth, as marketers look to diversify their channels away from the Facebook-Google duopoly.
Animoca Brands to acquire nWay for USD$7.69m (£5.76m)
Animoca Brands has announced plans to acquire Power Rangers: Legacy Wars publisher nWay, Inc. for a total of USD$7.69m (£5.76m), which consists of USD$1.94m (£1.45m) in cash and the remaining USD$5.75m (£4.31m) in shares, subject to shareholder and regulatory approval. To fund the acquisition, Animoca Brands will be taking out an unsecured loan from investors worth AUD$2.5m (£1.3m). As well has holding an exclusive global licence from Hasbro and Lionsgate for Power Rangers titles, nWay is also working on its nWayPlay development platform for cross-play titles, which also features a blockchain-based monetisation solution.
In a statement announcing the acquisition, Yat Siu, co-founder and chairman of Animoca Brands said, "The acquisition of nWay is a historic day for Animoca Brands. Not only are we acquiring a company with experienced management, strong revenues, and successful branded games, but we are also immensely excited about the nWayPlay platform, which - among other advantages - will allow a new generation of developers to create multiplayer games without the many years of experience normally required for such tasks."