Niantic Shuts Down Field Trip; Growth Slows on Twitch
by Mathew Broughton on 16th Jul 2019 in News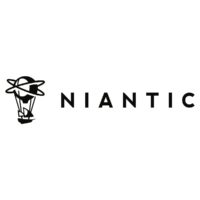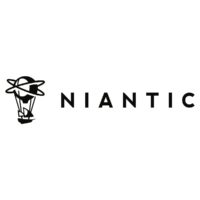 TheGamingEconomy's Daily Digest brings you the trending stories in gaming. In today's news: Niantic shuts down Field Trip; Growth slows on Twitch; Respawn forces cheaters to fight each other.
Niantic shuts down Field Trip
Niantic has announced that it will be shutting down its first mobile app, Field Trip, later this year. The location-based tour guide app was released in 2012, when the developer was in its former guise as Niantic Labs, an internal subsidiary of Google.
While it is not unusual for studios to shutter old releases to prioritise their new titles, the location technology used in Field Trip went on to support Google search functionality, initially through Google Now, as well as Niantic's future gaming titles including the smash hit Pokémon Go. The Field Trip app is no longer available to download on the App Store and Google Play, and will cease to be supported after an undisclosed date later in the year.
Growth slows on Twitch
Twitch has experienced a slowdown of year-on-year growth according to figures from Streamlabs, with hours spent watching content on the platform falling by 55 million, a decline of 2% compared to Q1 2019. Hours streamed also fell by a total of 10% to 95 million hours, with nearly a million fewer channels streaming content during the quarter.
However it is unclear at this stage whether this is the start of a decline for Twitch, or simply their growth rate stabilising due to increased competition and saturation. The same study also revealed that total hours watched has increased markedly on alternative platforms including YouTube Gaming Live (+10%) and Mixer (+32%), during Q2 2019, indicating demand for watching live gaming content is not on the wane.
Respawn forces cheaters to fight each other
Apex Legends developer Respawn has announced that it is employing matchmaking services which automatically pairs cheaters together, negating their effect on legitimate players. The move was announced as part of a series of measures, including the use of machine learning models to detect cheating based on behaviour and requiring three-factor authentication (TFA) in certain regions.
A statement on the company's Reddit page noted: "As we've said before, the war against cheaters will be ongoing and remains a high priority for us. There will always be work to do, improvements to make, and new things to adapt to. We'd like to thank the players that have been getting involved with helping us squash cheaters over the last week whether it be submitting reports or assisting with the vetting process for suspicious behaviour."
The move represents the latest technological development in the war against cheating, following Blizzard's move to shut down Overwatch matches where systems detect cheating, currently in deployment on its test servers.