Riot Settles Gender Discrimination Lawsuit; Black Friday Gaming Spend Hits USD$4.36bn (£3.37bn)
by Mathew Broughton on 3rd Dec 2019 in News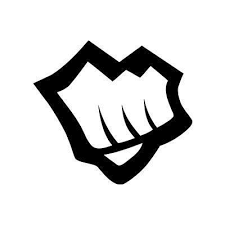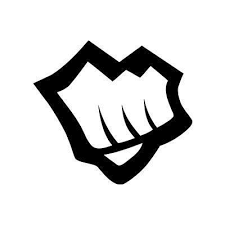 TheGamingEconomy Daily Digest brings you the trending business stories in gaming. In today's edition: Riot settles gender discrimination lawsuit; Black Friday gaming spend hits USD$4.36bn (£3.37bn); and Switch projected to sell 9.46m units in December.
Riot settles gender discrimination lawsuit
Riot has settled a class action gender discrimination lawsuit for USD$10m (£7.7m), according to court documents filed yesterday (2nd December 2019). Under the terms of the settlement, every female employee who worked at Riot between November 2014 and the final date of court approval will be eligible to receive compensation, with the exact amount being determined by their length of service and contract type. The lawsuit followed a 2018 report by Kotaku, which uncovered systematic harrassment, a male-first "bro culture", and discriminatory pay practices, moreover the California Department of Fair Employment and Housing (DFEH) was allegedly hampered in its investigations by refusals by the Tencent-owned studio to hand over relevant documents.
In a statement, Riot Games CEO Nicolo Laurent said, "With this agreement, we are honouring our commitment to find the best and most expeditious way for all Rioters, and Riot, to move forward and heal. Over the past year, we've made substantial progress toward evolving our culture and will continue to pursue this work as we strive to be the most inclusive company in gaming." Ryan Saba of Rosen Saba, LLP, who was representing the plaintiffs, added, "This is a very strong settlement agreement that provides meaningful and fair value to class members for their experiences at Riot Games."
Black Friday gaming spend hits USD$4.36bn (£3.37bn)
Digital game sales in the period from Black Friday through to Cyber Monday reached a record total of USD$4.36bn (£3.37bn), a 9% increase from last year, according to figures released by SuperData. The increase was largely driven by in-game content deals within free-to-play titles, which increased 13% year-on-year to reach USD$3.3bn (£2.5bn) over the shopping weekend, by contrast premium PC content bought in a total of USD$300m (£232m).
In terms of estimates for next year, the release of cloud gaming and subscription services have been cited as a potential driver of growth, with SuperData predicted digital game subscription revenue will increase by 47% during 2020 to reach USD$1.15bn (£890m).
Switch projected to sell 9.46m units in December
Nintendo is predicted to sell 9.46 million Switch consoles during the final quarter of 2019, according to a compilation of analyst estimates compiled by Bloomberg. While this represents only modest growth from 2018, during the same period the Japanese gaming firm is forecast to sell 64.73 software units, a substantial yearly increase of 23%. Nintendo is also expected to surpass its own estimates for the financial year ending March 2020, with the analysts from Morningstar Investment Services; Goldman Sachs Group; Macquarie Group; and Wedbush Securities predicting that profit will reach JP¥308.8bn (£2.18bn) off revenue of JP¥1.28tn (£9.05bn) during FY 2019-2020, compared to Nintendo's forecasts of JP¥260bn (£1.84bn) in profit from JP¥1.25tn (£8.84bn).
While the analysts are in agreement that Nintendo will see a strong holiday performance, there is disagreement whether the console will reach the milestone of 100 million units, as did the Wii. If the console maintains its estimated yearly sales of 19.07 million units over the course of the next three years it is expected to match Wii sales, however it is also thought that casual gamers, which helped fuel sales for the Switch predecessor, have now largely moved to free-to-play mobile titles.
When assessing the performance of Switch consoles and titles during Q4, Kazunori Ito, analyst at Morningstar Investment Services, said, "This is typically where sales begin to peak out, but it looks like the Switch may have a longer life cycle. With a desktop console and a portable player in a single machine, Nintendo has a very effective platform for selling game software."