Tencent Gains China Approval to Publish Mario Title; 78% of Gaming Preteens Watch Gaming Videos
by Mathew Broughton on 31st Oct 2019 in News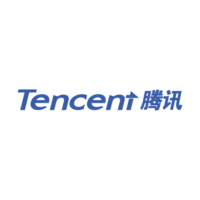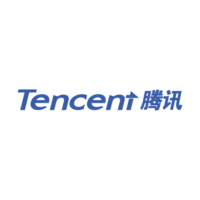 TheGamingEconomy Daily Digest brings you the trending business stories in gaming. In today's edition: Tencent gains China approval to publish Mario title; 78% of gaming preteens watch gaming videos; and Blade raises €30m (€25.9m).
Tencent gains China approval to publish Mario title
Tencent has gained approval from China's State Administration of Press, Publication, Radio, Film and Television to publish the updated Switch version of Nintendo's Super Mario Bros. U Deluxe title, according to reports from Reuters. The move brings a greater likelihood to the launch of the Switch console in China, with a purported market entry date of 2020.
In a short statement to Reuters, consulting firm Niko Partners said "We are still optimistic on a launch within the next six months", although this is subject on distribution approval for further titles, as well as the necessary sign-off on the console hardware.
78% of gaming preteens watch game videos
Approximately 78% of children aged 10-12 who play video games also watch online gaming videos according to a survey conducted by Superdata. 67% of children aged between seven and nine also watched consumed other gaming media alongside their playing time. While the research proves heartening for video streaming and esports broadcasting, it also highlights concern for PC gaming, as only 28% of 10-12 year olds prefer playing on PC, compared to 76% naming consoles as their device of choice.
The research report, entitled "Attitudes and Habits of the Newest Generation of Gamers" also reveals how parents provide money to their children in order to spend on in-game content. Of the surveyed parents, 35% said they give store gift cards, 29% through cash gifts, and 23% through a credit/debit card linked to their bank accounts, with 20% stating that they do not give their children money for in-game content.
Blade raises €30m (£25.9m)
Blade, the company behind the Shadow cloud gaming platform, has announced it has raised €30m (£25.9m) in a round led by existing shareholder Nick Suppipat along with contributions from V13 (Serena Capital), Erik Maris, and 2CRSi. Since Shadow was launched in 2015, the French company has raised over €100m (£86.3m) and has a global userbase of approximately 70,000 players. In separate corporate news, co-founder Emmanuel Freund has stepped aside as CEO and will be replaced by Jérôme Arnaud. Shadow has also announced a new three-tier subscription model, as it seeks to compete against new players in the cloud gaming space including Google (Stadia), Microsoft (Project xCloud) and Nvidia (Shield), as well as rumoured offerings from the likes of Apple and Amazon.
In a statement announcing the raise, Freund, who will remain with Shadow as Chief Strategy Officer, said, "We were the first to show that cloud gaming works. Other actors have followed us: it is up to us to show that we remain pioneers, innovative, at the cutting edge of technology and proud to carry the values of a French start-up to the world."