Ubisoft Revises 2019-2020 Targets Downwards; Google Opens First Stadia Studio
by Mathew Broughton on 25th Oct 2019 in News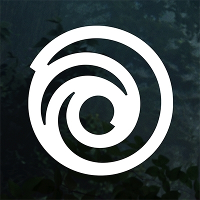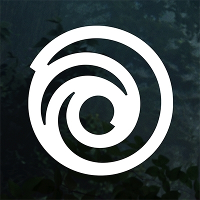 TheGamingEconomy Daily Digest brings you the trending business stories in gaming. In today's edition: Ubisoft revises 2019-2020 targets downwards; Google opens first Stadia studio; and TSMC invests additional USD$4bn (£3.1bn) in semiconductor production.
Ubisoft revises 2019-2020 targets downwards
Ubisoft has substantially lowered its targets for the 2019-2020 financial year as a result of delayed releases and poor performance from its Ghost Recon Breakpoint title. Net revenue has now been revised downwards to €1.45bn (£1.25bn) from €2.185bn (£1.886bn), a reduction of 33.6%, with non-IFRS operating revenue expected to reach €20m-€50m (£17.3m-£43.2m), a 95.8%-89.6% reduction from initial targets of €480m. The delayed IPs include Gods & Monsters, Rainbow Six Quarantine, and Watch Dogs: Legion.
In a statement announcing the revised targets ahead of results published next week, Ubisoft CEO and co-founder Yves Guillemot said, "We have not capitalised on the potential of our latest two AAA releases. For Ghost Recon Breakpoint, while the game's quality appeared on track – based on E3, Gamescom, previews and our latest internal playtests –, critical reception and sales during the game's first weeks were very disappointing. As we have done with past titles, we will continue to support the game and listen to the community in order to deliver the necessary improvements."
In further news from Ubisoft, the Montreuil-based firm is suing Rainbow Six cheat provider MizuSoft for "massive and irreparable harm to Ubisoft and its business interests." According to the lawsuit, filed in the US District Court of California, Ubisoft is seeking damages of USD$25,000 (£19,400) on top of "unlawful proceeds" attained by MizuSoft's operations.
Google opens first Stadia studio
Google is opening its first dedicated Stadia Games and Entertainment studio in Montréal. The development base will solely focus on creating original titles for the Stadia platform, which is set to launch initially on November 19th, with the majority of its services to be rolled out in 2020.
In a blog post announcing the opening of the studio, Jade Raymond, VP and head of Stadia Games and Entertainment, said, "Today I'm thrilled to announce our contribution to that heritage, with the creation of Google's very first original games studio in Montréal. Stadia Games and Entertainment's studio will produce exclusive, original content across a diverse portfolio of games in all your favorite genres. Stadia is designed to be one destination for all the ways people play games—and Montréal is where we're going to start building them."
TSMC invests additional USD$4bn (£3.1bn) in semiconductor production
Taiwan Semiconductor Manufacturing Company (TSMC) is investing an additional USD$4bn (£3.1bn) in the production of its 5nm and 7nm semiconductors, used in a plethora of the leading CPUs and GPUs, taking its total investment up to USD$14bn-USD$15bn (£10.9bn-£11.6bn). Of this funding, approximately USD$1.5bn (£1.16bn) will be used for increased 7nm production capacity, and USD$2.5bn (£1.94bn) for further 5nm semiconductor manufacturing. The additional investment was discussed in a recent earnings call on the company's financial results, which saw a quarter-on-quarter revenue increase of 21.6% to NT$293bn (£7.43bn).
In the call, Wendell Huang, VP and CFO of TSMC, said, "In TSMC, we build capacity according to our customer's demand. To forecast such demand, we take into consideration not only from each individual customer's indication, but also our own forecast based on macro as well as market segment outlook. Given the stronger outlook for 5G deployment next year, the demand for our 7-nanometer and 5-nanometer has increased significantly in the last few months.