Hiro Capital to Launch €100m (£87.2m) Gaming Fund; Starbreeze Splits Into 2 Companies
by Mathew Broughton on 14th Oct 2019 in News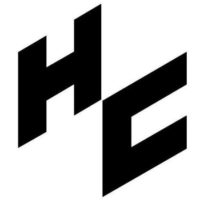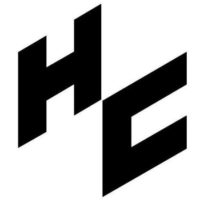 TheGamingEconomy Daily Digest brings you the trending business stories in gaming. In today's edition: Hiro Capital to launch €100m (£87.2m) gaming fund; Starbreeze splits into two companies; and Riot Games sues Riot Squad.
Hiro Capital to launch €100m (£87.2m) gaming fund
Hiro Capital, a new venture capital firm, is launching a €100m (£87.2m) fund designed to support gaming and esports organisations. The fund will support approximately 20 post-seed funding companies in the UK and the EU, with investment divided between creative studios and firms developing new technology solutions for gaming. The fund will be managed by a team of ten gaming and VC veterans, including Luke Alvarez (Inspired Network, The Cloud Network), Ian Livingstone (Eidos plc, Games Workshop), and Cherry Freeman (LoveCrafts, New Voice Media).
In a statement announcing the VC launch, Luke Alvarez, managing partner of Hiro Capital, said, "Fifteen years ago, the video games sector was niche, esports was underground and digital sports tracking was only available to elite athletes. Now there are three billion gamers globally, 600 million game stream fans, and over 500 million sports monitoring smart watches and trackers. Today's consumers play games, watch streams and post sports stats every day and rarely watch terrestrial TV."
Starbreeze splits into two companies
Troubled Swedish developer and publisher Starbreeze AB is to split into two new companies, New Starbreeze Publishing AB and New Starbreeze Studios AB, as part of ongoing restructuring efforts. The majority of the assets, valued at SEK1.6bn (£129m), have been transferred to the New Starbreeze Publishing AB subsidiary, with the new division expected to drive significantly increased cash flow by 2023. The firm intends to finalise the publishing agreement for its PAYDAY 3 IP by mid-2020, with the title being released in 2022-2023.
Starbreeze has been under considerable financial strain in the the past year, having posted a loss of SEK64.4m (£5.44m) in Q2 2019. Restructuring efforts have already led to the sale of publishing rights to its Psychonauts 2 and 10 Crowns titles, along with the release of more than 420 staff members. Last month, Starbreeze applied to the Stockholm District Court for a third extension to its reconstruction period, which was approved on September 10th.
Riot Games sues Riot Squad
In developments worthy of a certain Kaiser Chiefs song, League of Legends developer Riot Games is suing Chicago-based esports team Riot Squad for trademark infringement. The lawsuit, filed in the United District Court Central District of California, alleges that Riot Squad "intends that by its use of the Riot brand name, consumers will mistakenly believe that its esports organization is in some manner associated with, sponsored or endorsed by, or otherwise affiliated with Riot and its hugely popular products and services."
Riot Squad was founded earlier this year and at the time of publication has an audience of 8209 followers on Twitter. The organisation does not field a League of Legends squad, instead competing in shooter and battle royale titles including Counter Strike: Global Offensive, Rainbow 6 Siege, Apex Legends, and PlayerUnknown's Battlegrounds.