Tenacious Entertainment Raises USD$3.3m (£2.7m); Content Streamed on Mixer Triples
by Mathew Broughton on 8th Oct 2019 in News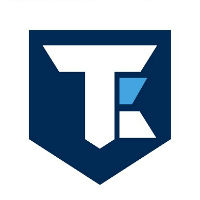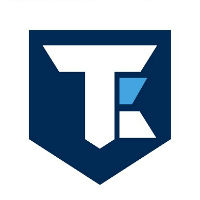 TheGamingEconomy Daily Digest brings you the trending business stories in gaming. In today's edition: Tenacious Entertainment raises USD$3.3m (£2.7m); content streamed on Mixer triples; and Hearthstone player banned for Hong Kong protest support.
Tenacious Entertainment raises USD$3.3m (£2.7m)
Washington-based mobile developer Tenacious Entertainment has raised USD$3.3m (£2.7m) as part of an ongoing investment round. The studio was founded in 2018 by former ArenaNet employees, following restructuring efforts. The studio will release its as-yet unnamed debut title in 2020, and it mooted to be a 'competitive area combat' game.
In a statement announcing the investment, Tenacious Entertainment CEO Roy Cronacher said, "We started Tenacious to shake up how things are done on mobile. As lifelong gamers ourselves, we know that players deserve outstanding innovation and memorable experiences no matter what platform they're on. That means taking concepts that are proven on PC and consoles to the next level, capturing what gives them mass market appeal with unique design made for satisfying bursts of enjoyment on phones and tablets."
Content streamed on Mixer triples
The number of hours streamed on Mixer has tripled in the last three months to hit 32.6 million hours and has overtaken YouTube Gaming Live (11.1 million hours streamed), according to the Q3 2019 Live Streaming Industry Report released by Streamlabs and Newzoo. Twitch and YouTube Gaming Live remain the dominant platforms in terms of hours watched, with 2551.4 million hours and 675.9 million hours respectively, compared to Mixer's 90.2 million hours. The number of unique channels on Mixer has also increased substantially over Q2, having nearly doubled to reach 3.9 million.
Riot Games' Fortnite remains the most popular title streamed on Twitch, with 223.4 million hours watched, compared to Blizzard's titles League of Legends (218.4 million hours) and World of Warcraft (189.9 million hours).
Hearthstone player banned for Hong Kong protest support
Hearthstone professional player Ng Wai Chung, known as "Blitzchung", has been expelled from the 2019 Grandmasters competition and is ineligible to receive any prize money, after he expressed support for the protests in his native Hong Kong. In a live interview with the Taiwanese Hearthstone organisation on October 6th, Chung donned a face mask, in reference to the ban on wearing such articles, and shouted "Liberate Hong Kong, revolution of our age!" The move comes amid high scrutiny of perceived Chinese-led censorship, with National Basketball Association (NBA) preseason broadcasts suspended in the country following a tweet from Houston Rockets general manager Daryl Morey, which stated "Fight for Freedom. Stand with Hong Kong."
Speaking to InvenGlobal, Chung said, "As you know there are serious protests in my country now. My call on stream was just another form of participation of the protest that I wish to grab more attention[…] It could cause me a lot of trouble, even my personal safety in real life. But I think it's my duty to say something about the issue."
Addressing the ban, a Blizzard spokesperson stated, "We'd like to re-emphasize tournament and player conduct within the Hearthstone esports community from both players and talent. While we stand by one's right to express individual thoughts and opinions, players and other participants that elect to participate in our esports competition must abide by the official competition rules."