THQ Nordic Sales Increase by 36%; Loot Crate Files for Bankruptcy
by Mathew Broughton on 14th Aug 2019 in News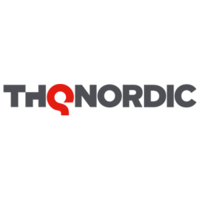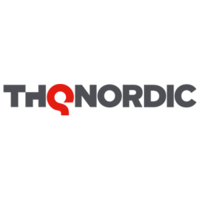 TheGamingEconomy's Daily Digest brings you the trending stories in gaming. In today's edition: THQ Nordic sales increase by 36%, announces multiple acquisitions; Loot Crate files for bankruptcy; and US delays tariffs on China-made games consoles.
THQ Nordic sales increase by 36%, announces multiple acquisitions
THQ Nordic AB has released its interim report for Q1 FY 2019-2020, announcing that net sales have increased during this period by 36% year-on-year to SEK1.142bn (£99m). The growth has largely been attributed to strong sales on its back catalogue, as well as high-performing digital sales. Further announcements included the next, as yet unnamed, edition in the Saints Row franchise, a new IP for the Fishlabs studio, and an update that TimeSplitters co-creator Steve Ellis has joined subsidiary Deep Silver to work on the future strategy for the series
The company has also announced multiple acquisitions, including Italian racing developer Milestone Interactive for an initial cash price of €44.9m (£41.6m), which could increase by a further €37.6m (£34.9m) in cash and stock should Milestone's adjusted EBIT reach €51.5m (£47.8m) by 2022. Further acquisitions include Darksiders developer Gunfire Games for an undisclosed sum, and Goodbye Kansas Game Invest for SEK42.4m (£3.68m).
Loot Crate files for bankruptcy
Los Angeles-based subscription box service Loot Crate has filed for Chapter 11 bankruptcy, and has laid off 50 employees, on top of the 150 workers released as a result of the closure of its Vernon warehouse in July. Despite the announcement, Loot Crate plans to fulfil its remaining orders, estimated to be worth USD$20m (£16.6m), to its 250,000 subscribers, as well as commencing a sale process for its assets. Money Chest, an investor in Loot Crate, has supplied a bankruptcy loan of USD$10m (£8.3m) to support the firm's operation during the bankruptcy period.
In a press release announcing the filing, Loot Crate co-founder Christopher Davis stated, "Daily operations will continue as usual, unique and exciting fan items will be purchased, crates will be shipped, and all aspects of the business will go on as before the Chapter 11 filing. Our employees will continue to be paid as usual during this transaction."
US delays tariffs on China-made games consoles
The Office of the United States Trade Representative has announced that an additional 10% tariff charge on certain electronic and toy goods made in China, including video game consoles, will not be imposed until December 15th of this year. The proposed tariffs had previously prompted leading console manufacturers Microsoft, Nintendo, and Sony, to pen an open letter to the Trump administration warning against the move. The tariff was due to be imposed on September 1st, however this was delayed in order to lessen the impact on Christmas sales, typically a bumper period for the industry. However arcade games and replacement parts for these are still due to be subject to tariffs from September.
In a statement to press, US President Donald Trump said, "We're doing this for Christmas season, just in case some of the tariffs would have an impact on U.S. customers, which, so far, they've had virtually none. The only impact has been that we've collected almost USD$60bn (£49.7bn) from China - compliments of China. But just in case they might have an impact on people, what we've done is we've delayed it so that they won't be relevant for the Christmas shopping season."