How Pokémon Won Over the United Nations
by Will Freeman on 23rd Nov 2018 in News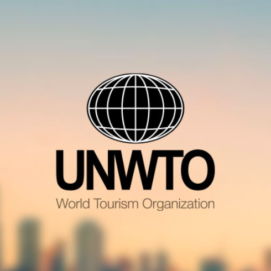 This week, developer Niantic revealed that it has partnered with the United Nations to create 'tourism experiences' delivered as 'real-world games'. The AR specialist studio will build titles specifically with the United Nations World Tourism Organization (UNWTO), with a view to work enhancing global tourism.
Niantic, of course, created the global phenomenon that is Pokémon GO. In May 2018 alone, almost two years after the AR title's launch, 147 million people played the game, according to Superdata. The data outfit also reported monthly earnings of USD$104m (£78.7m) for that period. But what really speaks to Pokémon GO's impact is that, since it caught the imagination of the general public, you don't really have to explain what AR is to the layperson anymore. Niantic's creation was AR's killer app.
Now Niantic is doing something rather different. With the UNWTO, it is building 'unique campaigns' in the form of games that engage people with real destinations around the world.
"Our goal at Niantic is to create interactive games that encourage exercise, social interaction, and exploration, giving players the opportunity to play together in the real world and discover the incredible history hidden right in their own neighbourhoods", said Anne Beuttenmüller, head of Niantic marketing EMEA, in a statement. "We're looking forward to creating brand new adventures for our players in collaboration with UNWTO to increase awareness around their mission of responsible tourism."
It's not exactly clear what Niantic and UNWTO have underway, beyond developing 'a variety of different ways to combine tourism and AR technology for players to engage with real-world locations using Niantic's mobile games'. However, it was GO's Pokéstops that often drew large groups of players to specific landmarks. Pokéstops were destinations in the real world primed with game content. It seems the UN wants to capitalise on AR's capacity to focus gameplay on specific locations.
What the partnership does highlight is the global interest in AR gaming from industry, enterprise, political bodies, and more. Equally, it is clear that studios can secure valuable finical security by partnering beyond gaming. That's been the case for a long time, of course, but previously brands have been the main focus of such collaborations. Now global bodies like the United Nations are keen on a piece of the pie, and they want it AR-flavoured.
"With our ongoing commitment to promote sustainable and responsible tourism, and Niantic having recently become a UNWTO Affiliate Member, this partnership is a natural fit ", said Ion Vilcu, director of UNWTO's Affiliate Members Department. "Niantic are pioneers in creating real-world mobile game experiences that not only motivate their players to discover new places, but also to appreciate the culture and beauty of the world around them", he added.
We're not expecting Pikachu to become your tour guide to far flung destinations any time soon, but it's clear that those from outside the realm of games are moving from eyeing mobile AR to embracing it.