Why Gaming Apps Can Win with 6-Second Video Ads
by Ciaran O'Kane on 24th May 2018 in News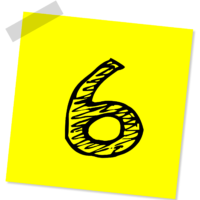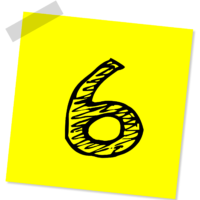 When King launched its ad business nearly two years ago, you sensed a struggle within the company between the burgeoning ad business and its well-established in-app monetisation strategy. The company has nearly 400 million MAUs, and there was clearly an opportunity to monetise that user with an ad model.
Video ads, with their high CPMs, was the logical option for King. The problem, as I saw it, was the length of the video ad on their mobile games.
For any of those involved in the video ad market, you will know that most brands and their agencies repurpose TV creative for online.
Thirty-second spots are the norm for online video buys. For a mobile gamer, this interruption doesn't enhance their experience – and certainly deters them from playing more frequently.
King, like many other gaming apps, struggled to balance the gaming experience with an extended, interruptive ad offering.
Why 6 seconds is best for mobile
Despite the prevalence of the 15- and 30-second video ads, there has been a shift of late in marketers' thinking around the mobile video creative – particularly around the length of the ad.
The YouTube bumper ad can take much of the credit for this. The six-second pre-roll was initially embraced by search marketers looking for top-of-funnel exposure.
It has slowly been gathering market buy-in. Only a few months ago, Fox announced it was going to launch a six-second format for TV ad buyers. This was significant, as it meant there'll be more demand on the market – given how marketers have a 'build one ad and run it everywhere' mentality around TV and video ads.
The principal reason why it could be a boon for mobile gaming apps is that it is less of an interruption for its users. Running six-second spots in between levels works well for both user experience and the advertisers themselves.
A 30-second video ad, for instance, could be broken up into six-second slots to tell a broader brand story. The format is long enough, and impactful enough, to hit upper-funnel metrics.
The CPMs are also significant on these six-second slots – with CPMs ranging USD$7-30 (£5-22). This would be likely sold on IO basis, but there is growing demand in programmatic, so PMPs could also yield high revenue numbers.
6-second incentivised video ads
Incentivised ads within games were an early monetisation tactic for gaming apps, but again, 30-second interruptive ads damaged gaming experience and time spent playing the games.
With six-second ads, gaming apps not only get the opportunity to improve user experience, but also have more flexibility as to when and where a user sees the ad. You could run it, for instance, on bonus rounds or in between levels on the game. This could be great for yield on free games, which depend wholly on ad revenue to monetise their offering.
Remember a six-second ad is likely to be incremental revenue on top of existing banner ads. The advent of header bidding in mobile is likely to increase revenue for gaming apps.
The six-second ad option could add more revenue on top of that; and for those running in-app monetisation, it could offset any fall-off growth in that part of their business.
Five ways to increase ad yield with video:
- Do not serve users 15- or 30-second advertisements. It will damage user experience and the growth of your solution
- Trade user attention for incentivised ads, but try to use it sparingly
- Employ six-second ads creatively; 15- to 30-second pre-rolls hamstring gaming apps as to when and where they can employ video ads – instead, serve six-second spots around 'strategic levels'
- Use vertical video options if you can, as it is not only a good user experience, but it also has a good branding effect
- If brands don't have six-second creative, work with agencies to edit down existing creatives to make them fit campaigns
Six-second video advertising might be thin on the ground in the market – but there will be a shift towards it later this year. The gaming app ecosystem is likely to be the biggest beneficiary.