TGE Index New Additions Analysis - September 2020
by Mathew Broughton on 19th Oct 2020 in News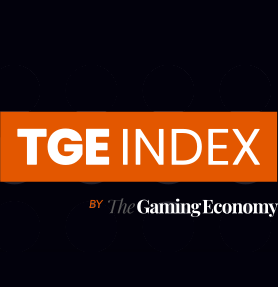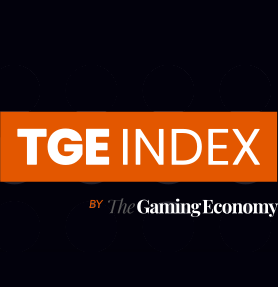 In this monthly series, TheGamingEconomy takes an in-depth look at a sample of the 300 companies added to the TGE Index over the last month. In this edition: French development studio Dontnod Entertainment; AI voice assistant and marketing technology firm Fridai; and esports organisation FaZe Clan.
The first of this month's TGE Index intake to be featured is French studio Dontnod Entertainment, which specialises in the development of PC and console titles on a "AA" budget. The Parisian outfit was founded in 2008 and partnered with Capcom for the 2013 release of Remember Me, though one year hence it had to undergo judicial reorganisation procedures in order to reduce costs. However the studio saw subsequent success with its Life is Strange (2015) and Vampyr (2018) titles, with its rejuvenation complete when it listed publicly on the Euronext Growth Paris exchange in a 4.7x oversubscribed IPO, netting the firm €26.6m (£24.1m).
Although its share price has since fallen from €19.76 (£17.89) to €14.45 (£13.08) at the time of writing, DontNod has been bolstered by the recent success of its episodic title Tell Me Why, with its operating income climbing by 19.9% year-over-year to €10.8m (£9.8m) in the first half of 2020. Moreover, the studio raised €6.7m through the issuance of new shares in July this year. Looking ahead, DontNod will be releasing its first self-published title, investigative story game Twin Mirror, in December. As of the close of September 2020, the company is held by a combination of investor Kostadin Yanev (55.1%); Co-Founder, Chairman and CEO Oskar Guilbert (4.7%); Douglas Hawes (0.5%); and public equity (39.7%).
As we enter the new cycle of PlayStation and Xbox devices, PC/console developers such as DontNod are set to thrive over the coming year, with investment over the last quarter climbing by close to 3000% to an aggregate USD$114.9m (£83.4m) for the last quarter, reflecting investor confidence in the segment.
Fridai is a Berlin-based technology company behind its eponymous AI-powered voice assistant for gamers which provides functionality such as in-game hints, stream recording, and match set-up, while simultaneously acting as an additional marketing touchpoint for partner studios. The company was founded in 2018 and currently has approximately 7,500 active users, with support for four titles, namely Minecraft (Mojang), FIFA 20 (EA), Hunt, and Red Dead Redemption 2. Services offered for marketers include analytics, customer service automation, purchase assisting, and user activation.
At the start of October, it was revealed that Fridai had received €100,000 (£90,519) in funding from TheVentureCity Growth Accelerator Program, taking the company's total funding to €260,000 (£235,350) to-date. Though this represents a comparatively small outlay compared to other player training platforms on the market, which include Barracks (Chile); Bayes Holding (Germany); ProGuides; and Gamer Sensei (both US), it is a highly encouraging sign for the video games industry as a whole that such a diverse range of technology providers can be supported. Looking ahead for these products, the data they harvest may prove invaluable for developers constructing the next iteration of esports titles across both mobile and PC/console platforms, as well as optimising in-game advertising efforts, thus growing client lists and exit opportunities are surely to be expected.
The final new addition to the TGE Index to be featured this month is long-standing esports organisation FaZe Clan, which fields seven competitive teams across Call of Duty League; Counter-Strike: Global Offensive (CS:GO); Fifa; Fortnite; PUBG; PUBG Mobile; and Rainbow Six. Alongside its core playing staff, FaZe Clan boasts an 85-strong influencer contingent as well as an in-house fashion label. The success of these influencer marketing and e-commerce efforts has led FaZe to explore opportunities outside of gaming in the direct-to-consumer market, acquiring a co-ownership stake in dietary supplements brand CTRL in June this year.
The diversification of established esports organisations such as FaZe Clan, and the healthy investment into the sector during the previous quarter, again paints an optimistic picture for esports. For instance, esports teams that have raised capital since the start of September include ReKtGlobal (USD$35m/£27m debt capital funding); Guild Esports (£20m IPO); Anubis Gaming (USD$300,000/£231,180 seed round); and Talon Esports (USD$2m/£1.5m seed round)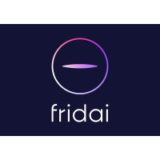 Get the latest news, market analysis, and funding status on Fridai the Gamer Assistant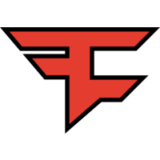 Get the latest news, market analysis, and funding status on FaZe Clan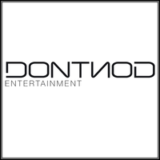 Get the latest news, market analysis, and funding status on DontNod Entertainment