Vlambeer Calls it Quits After 10 Years; Big Fish Games Cuts 250 Jobs
by Grace Dillon on 2nd Sep 2020 in News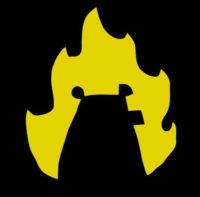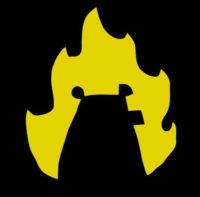 TheGamingEconomy's Daily Digest brings you the prevalent business stories in gaming. In today's news: Dutch indie games studio Vlambeer shuts down after running for a decade; Big Fish Games lets go of 250 employees as part of a company restructure; and a Kickstarter campaign to fund Eiyuden Chronicle exceeds its initial target.
Vlambeer calls it quits after 10 years
Dutch independent game studio Vlambeer has announced that it is closing down a decade after first opening its doors. Founded by Rami Ismail and Jan Willem Nijman in 2010, Vlambeer became a tour de force in the indie developer scene, proving a hit with its arcade-style games. The studio was behind a number of noteworthy titles, including arcade shooter Luftrausers, and Ridiculous Fishing.
Ismail and Nijman announced the decision via a brief statement published on their company's Steam account. In it, the pair assert that the closure marks a natural end to Vlambeer, and did not indicate that the move was influenced by any form of external pressure. "We thought that [10 years] would be a good number to end things on, and we've decided to close down the studio", they said, reassuring fans that "This is not a sad day for us, as we both have plenty of plans for the future".
The studio has confirmed that it will release UltraBugs, which is still currently in development, as planned, making it Vlambeer's final title.
Big Fish slashes 250 jobs amidst restructure
Big Fish Games has announced that it has cut 250 staff from its workforce as part of a restructuring of its mobile operations. The move comes as a surprise to many, particularly against the backdrop of gaming success under COVID-19 stay at home measures, and after the Seattle-based developer reported achieving "strong momentum" in its social casino business.
In a company-wide email, co-presidents Andrew Pedersen and Jason Willig told employees that the "streamlining" of its headcount "will increase investments to drive growth while improving the underlying operating capacities" of Big Fish. They also asserted that the intended outcomes of the changes "reinforce a commitment to players and the mission to become a truly great games company".
However, some observers suggest that the departure of president Jeff Karp may be connected to the decision. Others have stated that a source has linked the job losses to a recent lawsuit which saw Big Fish pay a USD $155m (£116.4m) settlement after allegations that its casino games constituted illegal gambling in the state of Washington.
Nonetheless, the firm has plans to optimise the impact of its live services and analytical capabilities with a new business performance unit. It also plans to combine its studio, social, and performance marketing teams under a single branch of the organisation.
Eiyuden Chronicle finishes crowdfunding campaign
A Kickstarter crowdfunding campaign to raise capital for Eiyuden Chronicle: Hundred Heroes has come to an end. The campaign raised USD $4.5m (£3.38m) against a USD $500,000 (£375,500) goal, exceeding the initial target almost 10-fold.
The additional funding means that the new RPG, which is being produced by Rabbit & Bear Studios, has achieved all of its "stretch" goals. This includes the addition of a partner game entitled A Quiet Place, as well as a "card battle minigame" within Eiyuden itself.
The success of the campaign makes Eiyuden Chronicle the third highest-achieving project on Kickstarter. The development will bring together two of the talents behind different instalments of Japanese conglomerate Konami's popular Suikoden games series, Yoshitaka Murayama and Junko Kawano. The finished product is set to include similar design features as the aforementioned series, including a "Fortress Tower", over one hundred prospective allies, and a battle system that accommodates parties of 6 characters.