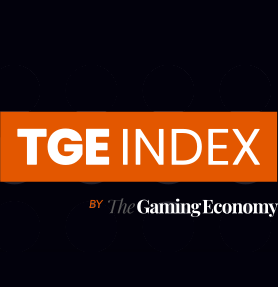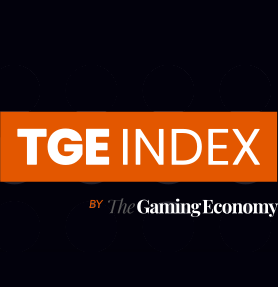 Highlights
- Total investment and M&A activity tracked by the TGE Index across the video games industry in April-June 2020 surpassed USD$10.5bn, representing an approximate 315% increase over the previous quarter.
- Confidence in the market increased rapidly, with USD$5.7bn of activity recorded in June, compared to USD$4.8bn over April and May combined.
- Precisely half of total activity was recorded in the Asia-Pacific (APAC) region, driven by prolific post-IPO investments and acquisitions of China-based companies.
- Video game acquisitions are set to increase substantially in the coming months, with several EMEA-based firms raising substantial M&A warchests.
---
Key statistics
---
Investment
Non-public investment activity surpassed USD$1.76bn through Q2 2020, representing a recovery from the USD$875m recorded last quarter by DDM and MRGV. However VC and PE stakeholders are still demonstrating caution amid Covid-19, with total funding of non-public companies (excluding M&As) below the average per-quarter figure of USD$1.9bn observed in 2019.
An increase in investment activity in June compared to April and May is largely explained by the USD$750m raised by Epic Games at a valuation in the region of USD$17bn, with supporters including existing partner KKR & Co. as well as new investors T. Rowe Price Group Inc. and Baillie Gifford. The USD$100m raised by streaming platform Discord at the close of the month ensured that over 90% of investment through June can be attributed to just two rounds out of a total of 29. Similarly, more than 55% of investment activity in May can be attributed to the USD$350m raised by Magic Leap in debt financing, despite the headset manufacturer undergoing a staff redundancy programme which saw the loss of 1000 jobs.
From April to June, the number of seed and Series A rounds declined from 13-10 and 6-5 respectively, indicating that indie developers and publishers, along with gaming tech startups, may be faced with a more challenging funding market outside of M&A over Q3 and Q4.
IPO & Post-IPO
Funds raised through initial public offerings, secondary listings, and post-IPO transactions reached USD$5.747bn during the quarter, driven by the secondary offering of NetEase Inc. on the Hong Kong Stock Exchange for USD$2.68bn, along with a range of post-IPO investments in Chinese streaming platforms Bilibili and Huya.
IPO activity in video games remains low, running against the trend observed over the previous decade of two fallow years followed by a surge of IPOs (the last high point in the cycle was seen in 2017). Just two firms were publicly listed for the first time during the quarter, namely developer-publisher Simfabric SA (SIM:WSE) and esports betting platform Esports Entertainment Group Inc. (NASDAQ: GMBL); between them raising USD$8.08m, significantly below the USD$109m raised by Nacon in the previous quarter.
M&A
The mergers and acquisitions market within video gaming was buoyant through Q2 2020, totalling USD$3.034bn, close to double the USD$1.6bn observed in Q1. Moreover, the true figure is likely to be significantly higher as the transaction price was disclosed in less than half (10/25) of recorded M&A transactions.
At USD$1.8bn, the acquisition of Turkish mobile developer Peak by Zynga at the start of June was the largest during the quarter, as the San Francisco-based giant aims to secure its foothold in the match-three market against rivals Playrix and King. Two other acquisitions reportedly topped the USD$500m mark, namely those of Runescape developer Jagex by US-based asset management firm Macarthur Fortune Holding and Machine Zone by AppLovin.
---
Funded company location
Regionally, the aforementioned strong post-IPO activity in China, along with the USD$1.1bn invested by ValueAct Capital in Nintendo, fuelled the relative investment strength of the Asia-Pacific (APAC) region. However, the region lagged behind North America and EMEA in terms of the number of deals, with 21 deals recorded in total compared to 48 and 62 respectively. Despite being cited as one of the fastest growing markets globally, investment in, and by, video game firms across South America remains static.
At the country level, investment is broadly in line with market size, with China, the United States, Japan, Germany, and the United Kingdom, making up the majority of funding. One stand-out exception to this is Turkey, with the Zynga-Peak acquisition set to drive renewed focus on the country alongside other emerging markets in the Middle East.
---
Investor location
Similarly to the previous quarter, VC and PE capital remains highly concentrated within the United States, with 38.3% of total investment having been led by US-based institutions. Elsewhere, investors within the United Kingdom continue to be key for video game firms seeking early-stage funding, with 14 transactions noted primarily across seed and Series A. Meanwhile, Germany's Gamecity Hamburg initiative supported seven development studios during the quarter to the tune of USD$453,000.
---
Company type
Scaled studios with development and publishing capabilities dominated investment receipts through the quarter, claiming nearly 70% of total funding. A strong quarter for streaming services drove an increase in the 'media & platform' category to a total of USD$1.618bn, or 15.3% of total transactional spend. However, the increased interest around game broadcasting did not translate to esports organisations competing in online competitions, with investment in video game brands comprising only 0.4% of total spend.
Notably, only two publishers without in-house development studios garnered funding through Q2 2020, namely Chinese mobile publishing service provider My.Gamez (undisclosed), and US indie games publisher Whitethorn Digital (USD$1.2m), representing only 0.01% of total transaction volume.
By segment, developer-publishers operating across several platforms generated the lion's share of investment and M&A activity through Q2, with spend on mobile-focused studios bolstered by the Zynga-Peak and AppLovin-Machine Zone acquisitions. Investment in XR also saw a notable boost, representing 4.6% of total funding (up from 1.8% last quarter), with the segment seemingly rejuvenated by the success of Valve's Half-Life: Alyx title which was released at the close of Q1. The segment, alongside cloud gaming, ppears to be gathering interest from technology firms, with Facebook ramping up activity in the segment through its Oculus division and Apple purchasing NextVR for approximately USD$100m.
---
Forecast
I. M&A activity to grow substantially during Q3 and Q4
Consolidation within the industry is expected to increase through the current turbulent macroeconomic climate, as valuations of less financially-secure companies look set to decline, despite the industry as a whole appearing to be comparatively resilient. In recognition of this, several video game holding companies have raised significant acquisition warchests, including Stillfront Group (USD$127.8m); Embracer Group (USD$165.9m), and Keywords Studios (USD$124.8m).
Multi-billion dollar acquisitions are also expected to take place over H2, with AT&T exploring the potential sale of its Warner Bros. Interactive Entertainment division for somewhere in the region of USD$2bn-USD$4bn, with interested parties reportedly including Microsoft; Electronic Arts (EA); Take-Two Interactive Software; and Activision Blizzard. Meanwhile, the long-mooted sale of Leyou for somewhere in the region of USD$1.8bn appears to be reaching a potential conclusion, with the Hong Kong-based firm now locked into three months of exclusive talks with Tencent. Finally, as we enter the next console generation, Microsoft and Sony are expected to make significant investments, with the latter linked to the purchase of Leyou prior to Tencent's emergence, as well as having invested USD$250m for a 1.4% stake in Epic Games in July.
II. Mixed outlook for VC and PE investment
Funding from VC and PE firms is likely to continue making up a minority (currently 20.6%) of video game investment, with Covid-19 continuing to limit in-person meetings, due-diligence processes, and transaction approvals. Therefore VC- and PE-led investment may primarily be directed towards follow-up rounds to existing portfolio firms, though indie studios may also benefit due to the relatively low outlay required for investment, provided their outreach efforts are effective.
One major caveat to the above is that the sector is seeing growing consumer attention and spend, coupled with the proliferation of complementary services across advertising technology, e-commerce, and digital entertainment. This comparative strength may attract significant VC and PE investment which previously would be directed towards other sectors. As we have seen through this quarter, investment from VCs, which do not traditionally operate in gaming, is likely to be targeted towards diversified tech providers, such as streaming services, covering the crossover between video gaming and other forms of digital entertainment.
III. IPO activity to remain sluggish
Initial public offerings are set to remain stagnant, as continued volatility in global markets looks set to push planned flotations to 2021. Examples of potentially-delayed IPOs include those of Unity, which was valued in 2019 at approximately USD$6bn, and China-owned mobile company Playtika, which is reportedly aiming to raise USD$1bn in a listing in the United States. However, as well as general market volatility, Playtika's plans may be jeopardised by ongoing tensions between the US and China as outlined below.
However, post-IPO investment is set to remain strong, or indeed grow, as both VC and corporate investors turn to scaled public firms for security. With new title releases to land in Q3 and Q4 to synchronise with the new Xbox Series X (Microsoft) and PlayStation 5 (Sony) consoles, and existing portfolios generating more revenue than previously factored in, as a result of Covid-19 movement restrictions, established gaming firms are set to see strong financial results in the coming months, thus funnelling investment away from unlisted firms.
IV. Investment in mobile gaming to slow over China relations and IDFA
Disruption is expected in mobile gaming with ongoing tumultuous global relations with China, along with disruption in iOS monetisation as a result of wide-ranging restrictions to its identifier for advertisers (IDFA).
With reduced domestic competition from international video game companies, it is likely that Chinese corporations will ramp up activity outside of the country, as demonstrated by recent subsidiary launches in the US by Tencent Holdings Ltd. across streaming and game development, as well as a suggested purchase of 20-25% in French developer Voodoo for around USD$570m. This increase in activity is naturally dependent on a lack of further measures imposed against Chinese corporations, such as the blocking of 59 apps by India ostensibly over data practices.
---
About the TGE Index
The TGE Index lists over 1200 companies, across 18 industry categories, operating within the rapid growth video games ecosystem.
The Index is a detailed record of game developers, publishers, technology vendors, service providers, and investors. Business profiles include up-to-date information on funding level, investment activity, M&A status, and titles produced. The data within the index is updated on a regular basis, with a minimum of 300 companies added each month throughout 2020.
From surveying the state of investment in the video games market, to identifying the right publisher, technology solution, or games service, the TGE Index offers an unparalleled viewpoint across the full breadth of the industry. Further functionality will be brought to the platform through 2020 and beyond.
To subscribe to the TGE Index, please click here.