VRChat Raises USD$10m (£8.13m); AppLovin Invests in Belka Games
by Mathew Broughton on 9th Sep 2019 in News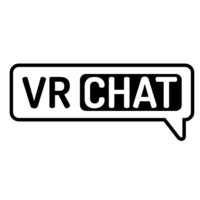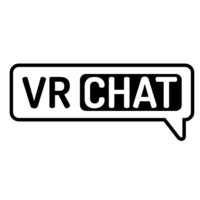 TheGamingEconomy Daily Digest brings you the trending business stories in gaming. In today's edition: VRChat raises USD$10m (£8.13m) in Series C funding; AppLovin invests in Belka Games; and unionised Nexon staff rally against project cancellations and restructuring.
VRChat raises USD$10m (£8.13m) in Series C funding
VRChat, a virtual reality social platform, has closed a Series C funding round worth USD$10m (£8.13m), with the funds to be used in expanding the platform and for recruitment purposes. Existing investors HTC, Brightstone VC and GFR fund contributed to the financing, with an additional contribution from new partner Makers Fund. VRChat is built upon the Unity game engine and has become a popular title on other social and streaming platforms, with over one million followers on Twitch.
Graham Gaylor, CEO of VRChat, said, "Our goal is to connect people and enable them to interact as if they were in the same room. Any kind of social experience you could want should exist, and if it doesn't, somebody should be able to create it. Makers Fund has deep experience with these types of platforms and will help VRChat move towards its goal."
AppLovin invests in Belka Games
California-based mobile marketing platform AppLovin has made an investment in the Belka Games studio, worth an undisclosed sum. The developer, operating out of Minsk, Belarus, is the creator of free-to-play match-3 title Clockmaker, a 'top-five grossing puzzle game' in the US. The investment in the latest in a series of ventures by AppLovin, following holdings into Tony Goodman's (co-founder of Ensemble Studios) PeopleFun in 2018 and Firecraft Studios in early 2019.
"Strategic investments in dynamic studios with high-quality games and outstanding leadership is an important part of our goal to entertain the world with engaging mobile games and to help game developers everywhere," said Adam Foroughi, co-founder and CEO at AppLovin. "There is an exceptionally strong game developer community in Belarus, and Belka Games stood out. We are thrilled to invest in Belka Games and to accelerate its growth."
Nexon staff rally against project cancellations & restructuring
Approximately 600 staff of South Korean video game publisher Nexon, belonging to the Starting Point union, have demonstrated against project cancellations, studio closures, and restructuring. Around 100 Nexon employees are now suspended following the hold of four projects, including the 'Project G' and 'Peria Chronicles' titles, reportedly with no guarantees offered for future work. The rally follows a turbulent few months for Nexon, with a failed sale (reportedly worth USD$8.9bn/£7.29bn) and the closure of two of the firm's North American offices earlier in the year.
Starting Point head Bae Soo-chan told The Korea IT Times, "If the project ends or fails, there are interviews. They don't give jobs if workers don't pass the interview. We're here to make a reasonable claim about job security. In other words, if the project ends and the team is disbanded due to poor games, it is not certain whether the team's manpower will be relocated, which is why workers in the game industry suffer from constant job insecurity."