Denuvo Releases Mobile Game Protection Solution; GameStop Lays Off 120 Staff
by Mathew Broughton on 21st Aug 2019 in News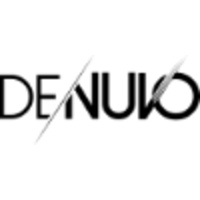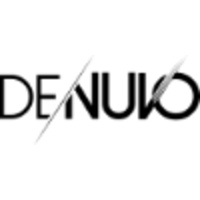 TheGamingEconomy Daily Digest brings you the trending business stories in gaming. In today's edition: Denuvo releases Mobile Game Protection solution; GameStop lays off 120 staff; and Starbreeze posts quarterly loss of SEK64.4m (£5.44m).
Denuvo releases Mobile Game Protection solution
Digital security platform Denuovo by Irdeto has released its Mobile Game Protection solution, designed to protect mobile titles against hacking, cheating, and piracy. The technology purportedly does not require any alterations to the title's source code, meaning it can be retro-actively applied to already released titles.
Reinhard Blaukovitsch, managing director of Denuvo, Irdeto, stated "The video game industry has its own mobile ecosystem that includes game and app stores, game engines and analytics platforms. While this has facilitated a hugely profitable new area of gaming, it has also opened new avenues and access points for hackers and cheaters.
"A fundamental aspect of reducing security risks to your mobile game is to plan from day one how hackers could take advantage of your game's design and architecture. Without proper security in place, publishers could be exposing themselves to revenue loss and reputational damage."
GameStop lays off 120 staff
US retail giant GameStop has laid off 120 staff across several divisions, representing 14% of the company's total workforce. The move comes after an earlier layoff of 50 staff, and is indicative of the troubling financial times for the firm with a failed sale in January of this year and a loss of USD$673m (£554.7m) over the last financial year.
Iconic GameStop-owned gaming magazine Game Informer appears to have been particularly affected by the cuts, with roughly half of the 19-strong team having been released from their positions
In a statement, a GameStop spokesperson said that the layoffs were needed in order to "reduce costs and better align the organisation with our efforts to optimise the business to meet our future objectives and success factors."
Starbreeze posts quarterly loss of SEK64.4m (£5.44m)
Sweden-based developer and publisher Starbreeze has posted a loss of SEK64.4m (£5.47m) in the second quarter of 2019. Total revenue during this period increased by 29.5% year-on-year to SEK160m (£13.6m), however the vast majority of this figure was derived from the sale of publishing rights to Psychonauts 2 and 10 Crowns, as well as the sale of the Dhruva studio to Rockstar. Starbreeze has also released nearly two-thirds of its staff since Q2 2018, with a total of 221 employees (down from 643).
In a statement, acting CEO Mikael Nermark said, "In the short term, our finances are now secured as we have divested assets belonging to our non-core segment which has generated liquidity taking us to the second quarter in 2020. The work with the long-term financing is on-going with multiple parallel tracks, while we at the same time are negotiating with our creditors. As an effect of the refocusing to our core business, game development with own IP, we have now taken actions on most of our non-core businesses."