The entrepreneurs behind EMEA's £54b mobile games industry that no one is talking about
by Will Freeman on 4th Jul 2019 in News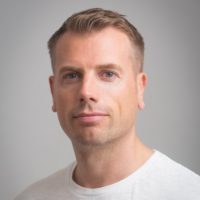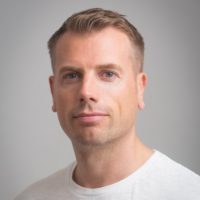 In this special guest authored piece, AppLovin's managing director EMEA Simon Spaull shines a spotlight on some of the lesser talked about mobile entrepreneurs currently making waves in a gigantic gaming sector. AppLovin provides a suite of tools to help mobile companies monetise, publish, engage and retain.
---
Intense competition in the global mobile games market has created a hotbed of innovation that is driving unprecedented profits and surfacing surprising market leaders. In 2018, mobile gaming brought in a record £54bn in revenue, eclipsing both the PC and console games market, and is estimated to exceed £77bn by 2021. In EMEA (Europe, the Middle East, and Africa) the mobile games industry made £22.7bn in 2018 and is expected to grow even more as smartphone adoption continues rising in the Middle East and Africa.
Behind the meteoric rise in the EMEA mobile games industry are well-known names like Supercell, Gameloft, and Rovio. However, there are thousands of lesser-known mobile game companies and entrepreneurs revolutionising the industry. Here are a few companies and their entrepreneurs that are pushing the mobile games market forward in EMEA.
Alexandre Yazdi and Laurent Ritter: Voodoo (Paris, France)
Hyper-casual games that are simple to learn and play have dominated the app stores over the past few years. Leading this revolution is Voodoo, with games like Paper.io (its first hit), Helix Jump, and Crowd City. This company's practice of trying new concepts quickly and abandoning the ones that fail to perform has resulted in a growing base of games that climb up the app store charts.
Voodoo was founded by Alexandre Yazdi and Laurent Ritter in 2013, the year Flappy Bird transformed the mobile industry with its viral appeal of easy to pick up but extremely challenging to master gameplay. Seeing the potential of games that are simple in concept and difficult in execution, Yazdi and Ritter built a company and a product line to deliver on this experience, which launched the hyper-casual genre with other companies quickly following them into the space.
Voodoo's success attracted the attention of many, including Goldman Sachs, which invested USD$200m (£158m) in the company in 2017. Today, Sensor Tower estimates that Voodoo rakes in half a million USD (£395,000) per month on iOS alone.
Peak Games: Sidar Sahin and Bugra Koc (Istanbul, Turkey)
Finding a niche is required to stand out in the crowded mobile gaming space. For Peak Games, that niche was creating social games for emerging markets like Turkey, the Middle East, North Africa, and South America. Its CEO, Sidar Sahin focused on creating games with high average revenue per user and profitability. This strategy was wildly successful and resulted in Peak Games selling its casual card game studio to Zynga for USD$100m (£79m) in 2017.
For Peak Games' founders, creating the company was more than just about profits. It was about turning Turkey and the Middle East into an entrepreneurial hub. Today, the company employs over 200 people worldwide and generates around USD$18m (£14.2m) per month, according to Sensor Tower. Its hit game, Toy Blast, was spun off into the wildly successful Toon Blast, is currently the fifth highest grossing game in the US App Store.
David Darling: Codemasters & Kwalee (Leamington Spa, UK)
In 2012, gaming industry veteran David Darling CBE predicted that video game consoles, like the PlayStation and Xbox, were "like dinosaurs heading for extinction" and that mobile platforms like iOS and Android would take over gaming. He was right, as mobile games revenue has surpassed both console and PC platforms in 2018.
Darling has been a gaming leader for over 35 years. He founded Codemasters with his brother in 1986 and helped create innovative games like Dizzy: The Ultimate Cartoon Adventure, Colin McRae Rally, and the GRID racing series. Darling eventually sold his stake in Codemasters and went on to launch Kwalee, a mobile games company that produces and publishes viral mobile games.
Kwalee is responsible for the hit game Draw It, which is #18 in the top free games on iOS (in the US) at the time of this writing. Sensor Tower estimates Kwalee's games bring in over £170,000 per month with its portfolio of 35 games.
Robert Antokol: Playtika (Herzliya, Israel)
Not everyone who wants to play casino games has access to an actual casino. Playtika, founded by Robert Antokol in 2010, capitalised on the global appetite for gambling by bringing the casino to the player. Antokol began making social casino games on Facebook and quickly transitioned to mobile, finding massive success on the platform even though Zynga Poker had cornered the market back then.
Playtika was acquired by Caesars Interactive just eight months after its founding and has grown its portfolio beyond social casino games in recent years, thanks to its acquisitions of companies like Wooga and Jelly Button. In 2016, Playtika was acquired by a consortium of Chinese companies for USD$4.4bn (£3.5bn), which is one of the largest in Israel's history.
Today, Playtika is one of the world's top grossing mobile gaming companies in the world, raking in an estimated USD$15m (£11.8m) per month according to Sensor Tower. The company also recently announced it was launching an independent division dedicated to the rapid development of casual games.
The future of mobile gaming is finding a niche to serve
The mobile gaming market is dominated not by company size but by originality, enabling small developers to find success in a saturated and highly competitive market. Mobile gaming incumbents are never safe, as entrepreneurs will always find new ways to serve a niche and drive innovation across gaming.