Retargeting & the 'Day 0 Dilemma': Q&A with Alexei Chemenda, Adikteev
by Lindsay Rowntree on 7th Aug 2018 in News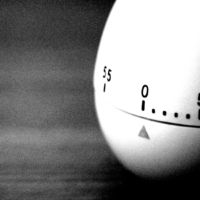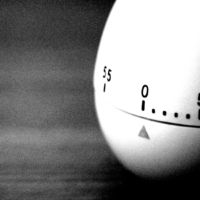 Retargeting is a hugely powerful tool within mobile gaming to reactivate lapsed players, but there are many gaming marketers who get it wrong. TheGamingEconomy speaks exclusively with Alexei Chemenda (pictured below), chief revenue officer for apps, and managing director, U.S., at in-app retargeting specialist, Adikteev, about the concept of the 'Day 0 Dilemma' in retargeting campaigns. Chemenda outlines the common mistakes gaming marketers make when attempting to reactivate lapsed players, and why in-app retargeting needs to be considered as one of the key elements of any mobile gaming marketing strategy.
TheGamingEconomy: What is the 'Day 0 Dilemma' that you attribute as the number one cause of failed retargeting campaigns on mobile gaming apps?
Alexei Chemenda: The Day 0 Dilemma is when a marketer is not retargeting active users to upsell them. All gaming apps know that most of their revenue comes from a small segment of users, and the opportunity to upsell these users is huge. Blacklisting the active users essentially means cutting the most incremental-revenue segment (and volume) from campaigns.
How should marketers be measuring success of such? Should they be looking beyond CPI and install rates, to engagement and lifetime value, to determine success?
By definition, since marketers would be targeting active users, KPIs should be determined by the incrementality on a given in-app action, such as revenue generation or sign-ups. Comparing the control groups number of sign-ups to the target groups number of sign-ups (assuming a 50/50 split between control and target), will give you the net value of the campaign.
What are the biggest mistakes marketers are making with their retargeting strategies via mobile gaming apps? Why should they be approaching this with a different lens from other campaigns?
Typically, when a gaming app runs UA, it looks at a few KPIs: Installs; ROAS (return on ad spend); and CPI (cost per install).
A) For retargeting campaigns, since the user already installed the app, there's no such thing as CPI, or installs. So, the only KPI left for marketers to use is ROAS. And that's the issue: ROAS doesn't work the same way for retargeting, but instead should be incremental revenue.
B) On top of this, the messaging is extremely different (and should be). So, for UA, ads are rather general and showcase something fun in the game. For retargeting, ads should be based on what users have done in the app and give them a reason to come back, right away. This is very different and usually something that some marketers tend to put aside.
C) Last but not least, fraud is a much different conversation. With retargeting, you focus on existing users (whom marketers consider as users), so it removes a lot – not all – of the fraud conversations.
Why is personalisation so important and are marketers sold into the value of audience segment personalisation via retargeting on gaming apps?
Marketers understand that somebody spending hundreds of dollars in their game is not paying attention to the same elements as someone who barely completed the tutorial. Data shows that if you have strong segmentation or personalisation, campaign performance will increase and, put simply, your ads will make sense for the end user.
Do marketers understand how to engage with their audiences in this space? Does it require a vastly different strategy?
In general, yes. However, the specifics are still to be determined for every marketer. It's hard for a marketer to apply previous insights from a different app, as they have to measure everything specifically for the current app they're working on including capping, segmentation, creative messaging, and other assets. What most marketers haven't realised yet is that there's a reason retargeting represents nearly half of some of the most complex advertiser's focus.